Coventry University graduate breaking records after life-changing transplant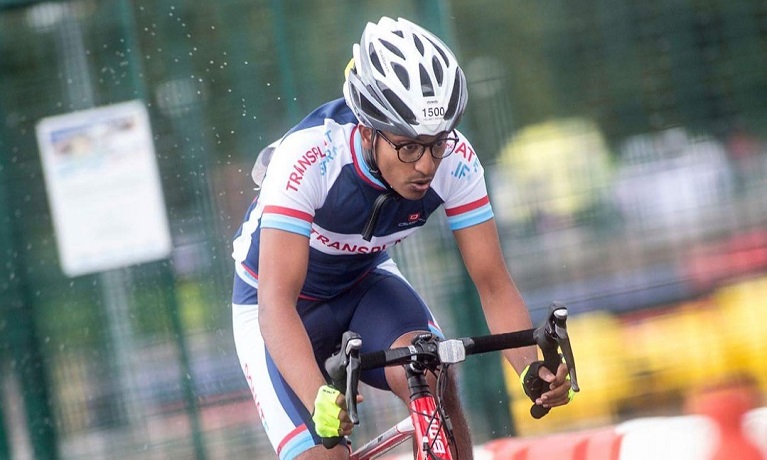 ---
Monday 09 January 2023
Press contact
---
A Coventry University graduate who received a life-changing organ transplant is thrilled that the Westfield Health British Transplant Games will be coming to the city in 2023.
The countdown to the 2023 British Transplant Games officially began during a recent launch event held at Coventry University.
The games, which had originally been scheduled to take place in Coventry in 2020 before Covid-19 forced its cancellation, are expected to attract around 2,500 participants this year.
Organised by Transplant Sport, the event is designed to raise awareness of the need for organ donation, encourage transplant recipients to lead active lifestyles and to show appreciation for donors and their families. The games will take place at a number of venues across the city between 27-30 July 2023.
One of those set to compete is Luke Alexander, 22, who graduated in the summer with a degree in Media Production from Coventry University.
I received a liver transplant in 2012. I wasn't too physically fit before that, I got tired very quickly. Since receiving my transplant I've trekked in the Himalayas, I've competed at the World Transplant Games in Malaga and Newcastle and several British Transplant Games, and I've even set a cycling time trial world record at the World Transplant Games. None of this would have been possible without my transplant, it has been life-changing.

I'm very excited about competing in Coventry, it'll be great to show the city the benefits of organ donation and I think the games will have such a great atmosphere in the city, it's a place with such an amazing community feel. I had a great time at Coventry University, I made some great friends and a lot of happy memories here, it's been a fantastic part of my life.

Luke Alexander
Luke added that he is planning to compete in a swimming and a sprint event when the games come to Coventry in July.
This event is not just about the sport, it's about supporting those who are going through serious illness and their recovery phase.

The games help participants to build their self-esteem and to build a normal life. I don't think we always make the most of peer-to-peer support, but this event brings people together who have had a shared experience and it makes a big difference.

It was a great games last time we were in Coventry in 2009 and it's going to be a great event in 2023.

Dr Paul Harden, Chair of Transplant Sport
Find out more about the British Transplant Games.