Coventry University awards Honorary Doctorates to star achievers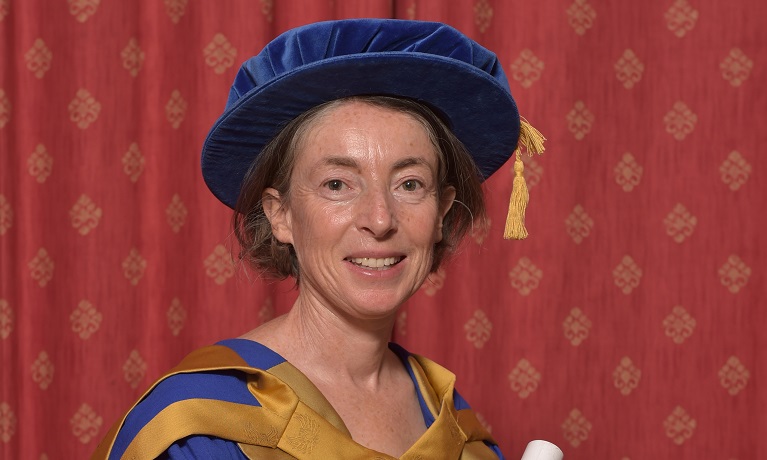 ---
Friday 29 July 2022
Press contact
---
Leading figures from the world of science, technology, health, the arts, law and business have been awarded prestigious honorary degrees by Coventry University.
The awards, which were presented during a series of ceremonies between 18-22nd July, are a tribute to their incredible work in their respective fields.
Professors Kevin Fenton CBE, Martin Reeves, Tony Croft and Nina Morgan have all been awarded the Honorary Doctorate of Science.
Professor Fenton is London's Public Health Director and leads the region's public health response to and recovery from the COVID-19 pandemic.
His work highlighted disparities in COVID-19 risks and outcomes, interventions to protect vulnerable groups, and equity-focused roll-out of the COVID-19 vaccine.
He was awarded a CBE in 2022 for services to public health.
Professor Reeves has been Chief Executive of Coventry City Council for almost a decade and a half, during which time the city has undergone its most dramatic transformation since the post-war period.
He led the West Midland's strategic emergency arrangements for the Covid-19 pandemic and also helped coordinate Coventry's nationally recognised response to the impacts of the pandemic on communities across the city.
Professor Croft, from the Department of Mathematics Education at Loughborough University, is considered one of the leading mathematics educators in the UK, working with Coventry's Professor Duncan Lawson for 25 years to establish, through the Sigma Network, mathematics support centres in around 36 UK universities.
With Professor Lawson, he was awarded the Institute of Mathematics and its Applications Gold Medal 2016 and the Times Higher Education Award for the provision of Outstanding Support for Students in 2011.
Professor Morgan is Regional Chief Nurse at NHS Midlands having previously served as Chief Nursing Officer at University Hospitals Coventry and Warwickshire (UHCW) for five years. She has also held executive director of nursing positions at Bedford Hospital NHS Trust and NHS Shetland.
She is known across the region for her leadership in promoting careers in healthcare and supporting research and innovative approaches to training and development.
Receiving the Honorary Doctor of Technology is Ravi Pandit, Chairman, and group CEO of KPIT Technologies Ltd.
Since co-founding the company in 1990, it has become a global provider of technology solutions to the mobility industry.
He has made significant efforts to promote UK-India trade and is also known for his strong commitment to community service.
Emma Sky OBE has received the Honorary Doctor of Arts in recognition of her significant contributions towards the development of peaceful international relationships in the Middle East.
During her career Emma has worked for the British Council, the Foreign Office in Iraq and advised the US Security Co-ordinator for the Middle East Peace Process in Jerusalem and the Commanding General of Multi-National Forces in Iraq.
Awarded an OBE in 2008 for her service in Iraq, she is now a Senior Fellow at Yale University's Jackson Institute for Global Affairs.
Set to be awarded the Doctor of Business Administration is Simon Gilby.
As Chief Executive of the Coventry and Warwickshire Partnership NHS Trust between 2015 and 2021 he oversaw the trust's improvement over 6 years including having its work with local agencies to prevent suicides commended by the Secretary of State for Health in 2018.
Simon is also committed to helping good causes, fundraising for Mind and First Steps.
Miguel Moratinos, the High Representative for the United Nations Alliance of Civilizations, will receive the Honorary Doctor of Law in recognition of his contribution towards the development of peaceful international relationships and intercultural dialogue.
Miguel served as Minister of Foreign Affairs of Spain and prior to this, as a senior Spanish diplomat, he organised the historic Middle East Peace Conference in Madrid in 1991. It was this conference which paved the way for the signing of the Oslo Accord in September 1993 between Israeli and Palestinian leaders.
He was then appointed as EU Special Representative for the Middle East Peace Process. Miguel has dedicated the better part of his career to promoting peace, multilateralism, and intercultural dialogue.
We are immensely proud to recognise the incredible achievements of our Honorary Doctorate recipients, their work in a diverse range of fields helps to inspire today's students.

Professor John Latham CBE, Coventry University Vice-Chancellor