Coventry University and ManpowerGroup work together to help students succeed in global jobs market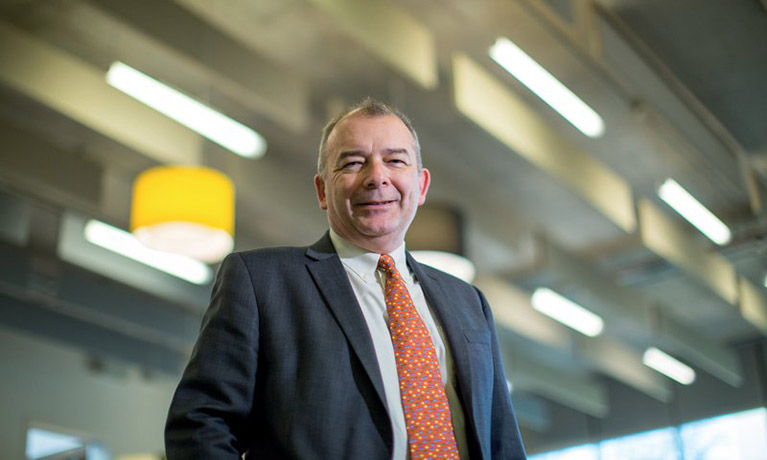 ---
Thursday 17 March 2022
Press contact
---
Coventry University has joined forces with ManpowerGroup, the leading global workforce solutions company, to help give students the skills they need to be job-ready when they graduate.
This innovative collaboration aims to enhance job and career prospects for students by providing career opportunities across ManpowerGroup's established clients locally, nationally and internationally.
The university will also link up with ManpowerGroup's clients to help shape its work-ready academic content, ensuring its courses are fit-for-purpose and reflective of the skills needed across today's industries.
Ongoing support can be provided by ManpowerGroup brands to alumni across the globe, via Coventry University's international hubs, to help apply specific local employer needs in each area.
And lifelong learning is also on the agenda to help fill emerging skills gaps and help upskill and retrain future talent. Coventry University and ManpowerGroup will work together to share knowledge, co-design and deliver high-quality continuous professional development (CPD) and lifelong learning content for mutual clients.
Preparing our students for the world of work is at the heart of what we do at Coventry University and working with global employment organisations such as ManpowerGroup ensures we remain a leader in providing the skills industry is looking for.

Employment markets are different across the globe, but by working with ManpowerGroup through our international hubs, we can make sure our graduates are given the right preparation to succeed wherever they are.

This collaboration is an example of the strong relationships Coventry University is continuing to build with major organisations across the world to benefit our students.

Professor John Latham CBE, Coventry University Vice-Chancellor
Coventry University offers a range of support to prepare students for employment with our career support team able to help learners reach their education goals and successfully apply for jobs.
For more than 70 years, ManpowerGroup has operated on the belief that meaningful, sustainable employment has the power to change the world. We are committed to pre-skilling, upskilling and reskilling people at speed and scale, hence our excitement to be able to collaborate with Coventry University to create disruptive ideas and collaborations across business and government both in the UK and globally.

The innovative programmes we are developing provide a platform for us to work together and reshape a better, brighter future – one that is more skilled and more diverse. With talent shortages at a 15-year global high, we are committed to being creators of talent at scale and this initiative provides great opportunities to guide people to take the steps required to improve their employability and prosperity for the long-term.

Jill Bassett, Director, ManpowerGroup UK