Coventry University and LASALLE College of the Arts pledge to work together after signing MOU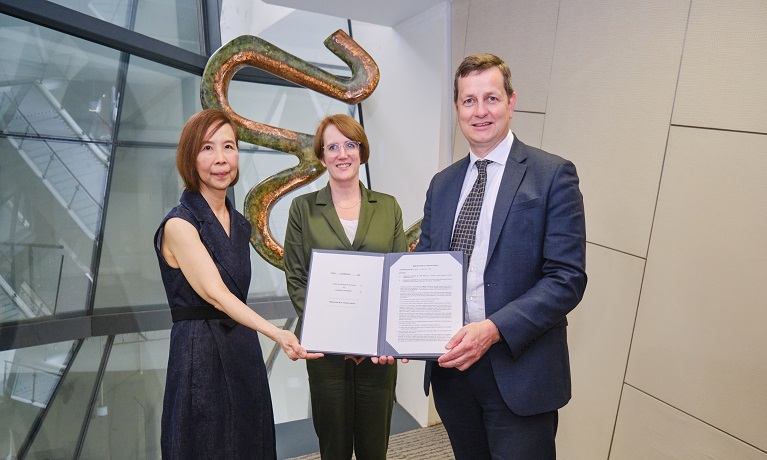 ---
Monday 30 May 2022
Press contact
---
An exciting new collaboration between Coventry University and LASALLE College of the Arts in Singapore should see student exchange programmes and joint research opportunities.
A Memorandum of Understanding (MOU) recently signed between the two organisations could offer great benefits to staff and students.
As well as closer co-operation in research, the MOU aims to discuss and develop academic symposiums and potentially increase staff and student mobility between both the two institutions.
Work is also currently underway to develop a student exchange programme between Coventry University and LASALLE College of the Arts as well as on Collaborative Online International Learning (COIL) projects.
Building a close relationship with LASALLE College of Arts, Asia's leading contemporary arts and design institution, is great news for students and staff. Both of our institutions share a global ambition, with a focus on providing fantastic learning environments to share ideas.

Coventry University has strong links to a large number of universities and colleges around the globe, with thousands of students studying in collaborative institutions across the world.
Coventry University's work to develop collaborations with organisations across the globe was recently recognised with a Queen's Award for Enterprise in the category of International Trade.
International collaboration has always been a cornerstone of what we do at LASALLE, and I believe the past few years have shown us that in times of physical distancing, we need to come together more than ever before.

So, I'm delighted that LASALLE has embarked on this strategic collaboration with Coventry University. Both institutions have complementary strengths in a wide range of arts and design disciplines, and there is great potential for learning and sharing between students as well as academic staff. I look forward to welcoming the first student exchanges from Coventry University very soon.
The UK is the largest design exporter in the world. I am delighted to see this new Memorandum of Understanding, which marks an exciting new collaboration to facilitate knowledge-sharing in art and design and enhance youth exchanges between our two countries. Culture and education are key components to the Singapore-UK collaboration.
Founded in 1984, LASALLE College of the Arts is a non-profit private educational institution ranked within the top 151-200 institutions globally for art and design*.
*QS World University Rankings 2022