Universities take action to increase academic diversity in the media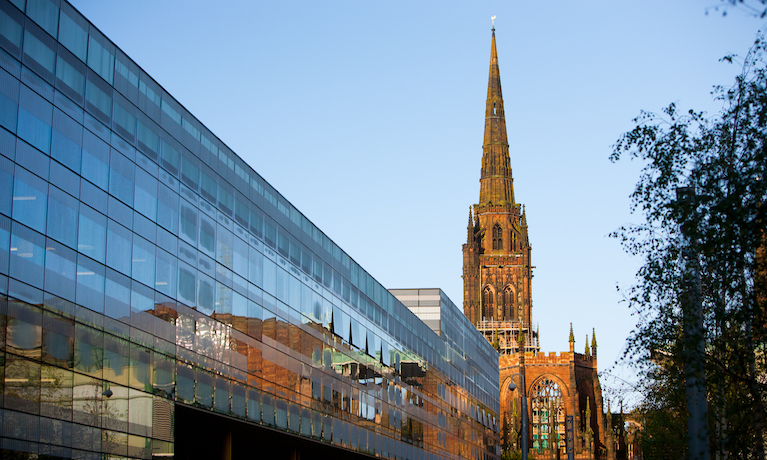 University news / Research news
---
Thursday 20 May 2021
Press contact
---
Coventry University is part of a University Alliance campaign aimed at maximising the diversity of academics participating in media opportunities.
The 'driving academic diversity in our media voices' campaign, coordinated by University Alliance (UA), will see UA and its member universities take practical action to support greater numbers of academics, particularly those from diverse backgrounds, to engage with the media.
To meet the ambitious target, academics will be offered practical support such as knowledge and skills development, including free media training and access to a peer-to-peer mentoring network. UA and its universities will proactively profile UA experts to the media, with an emphasis on profiling diverse voices.
A new 'Expert bank' has been launched on UA's website and hosted on ExpertFile, from which journalists and other media representatives can search for their chosen topic and select UA specialists from the field for comment.
Coventry University has put forward experts from a range of industries and subjects including dance, faith and geography in a bid to showcase the knowledge and expertise of its diverse workforce.
We're excited to continue striving to effect positive change with our friends at University Alliance. Ensuring that our institutions, their communications and appearances in the media reflect our broad diversity is vitally important, and to embark on a campaign that sets out to champion their involvement in our interactions with the media is something we can all be really proud of.

Professor John Latham CBE, Coventry University Vice-Chancellor
Central to UA's mission is unlocking potential and effecting change, and through this campaign we hope to do our bit to help address the historic underrepresentation of diverse voices in the media. Our new Expert bank will make it easier for journalists to reach a diverse range of experts, and the peer network will ensure visibility of role models and accessible mentoring and guidance which along with the training sessions should make a big difference in supporting Alliance academics taking up media opportunities.

This is an ambitious programme of work which will not only support more of our academics to engage with the media, but also raise the collective value and status of applied research undertaken by our universities.

Vanessa Wilson, University Alliance CEO
The campaign has been developed with support from partners including Communications Management and ExpertFile.