Coventry University students benefitting from support to get into engineering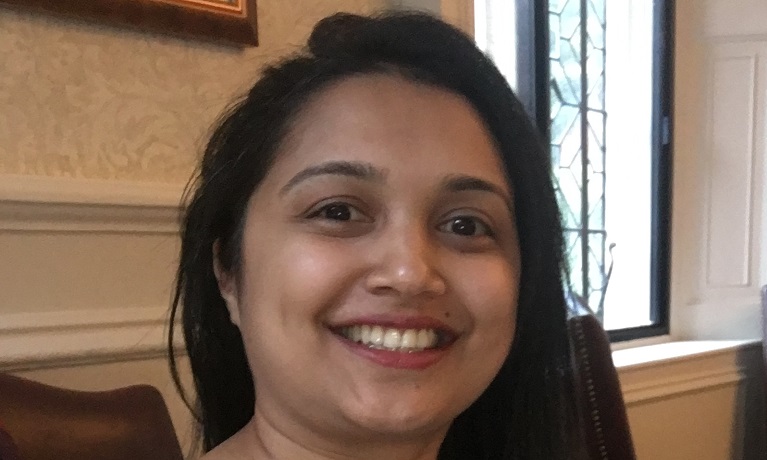 ---
Friday 19 March 2021
Press contact
---
Coventry University engineering students from Black, Asian or other ethnic minorities are benefitting from support to help break down barriers to careers in the industry.
Statistics from the Association of Black and Minority Ethnic Engineers (AFBE-UK) show that less than 10 per cent of UK engineers are from BAME backgrounds, with nearly a third of all engineering university graduates being from the same background.
The AFBE-UK organisation promotes diversity in engineering and technology through its programmes and activities, which are led by exceptional professionals and leaders in the engineering industry. AFBE-UK works to increase the number of ethnic minority people who pursue a career and have successful careers in the engineering industry.
Dr Tosha Nembhard, an assistant professor in the School of Mechanical, Aerospace and Automotive Engineering, Faculty of Engineering, Environment and Computing, has driven the university's membership of the AFBE-UK.
Dr Nembhard, who is originally from Mauritius, came to the UK in 2002 to study Aerospace Engineering at Coventry University and had a successful career in the aerospace industry before joining academia in 2014. She is committed to creating more awareness about the barriers that black and ethnic minority students face as well as challenging the unconscious biases that people might hold.
Since the university became a member in July 2020, students have benefitted from attending AFBE-UK workshops as well as their first Transition event on 10th March 2021, which was organised in partnership with the university. Transition events are tailored to share success tips for gaining employment in the engineering and technology industry. Attendees were addressed by leading speakers from the industry who shared their career experiences, provided career tips and participated in mock interview sessions.
We are committed to being a fair and diverse university and we want to better educate our students regarding social inequalities and prejudices so that they are well equipped to call out any unfair treatment. Our aim is to educate our students about the racial disparities in our society and make them more aware of how we sometimes inadvertently contribute to these inequalities and what we can do to change them. In addition to that, joining AFBE-UK also offers our students the opportunity to have access to professional workshops on how to improve their interviewing and employability skills and get help and support from a range of different engineering companies.

Dr Tosha Nembhard, assistant professor in Aerospace Engineering, School of Mechanical, Aerospace and Automotive Engineering