Student bids to swap dental nursing for virology with CU retraining offer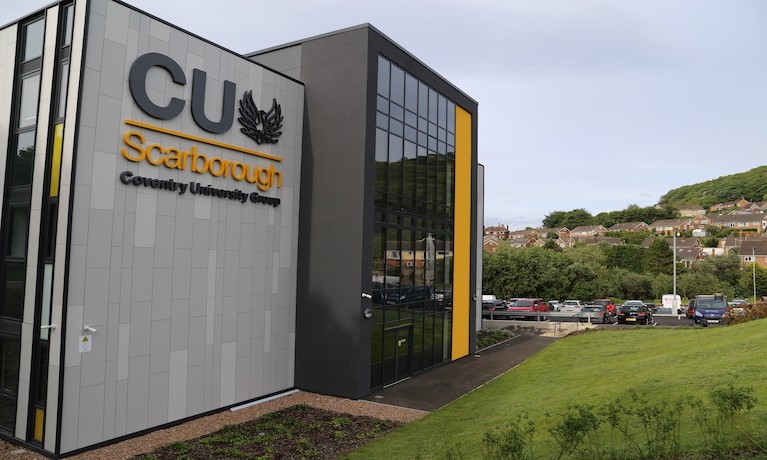 University news / Student news / CU Scarborough
---
Friday 21 May 2021
Press contact
---
A CU Scarborough student has been inspired by the coronavirus pandemic to leave her role as a dental nurse to retrain for a career in virology.
Alexzandra Harvey is in the first year of her Access to Higher Education Diploma in Health and Human Sciences with CU Scarborough, with aspirations to work in biomedical science.
After working in dentistry for more than four years, she had started to consider a career in haemotology or toxicology, but the impact of the Covid-19 pandemic has prompted her to turn her attention towards virology.
Coventry University is urging those considering a change in career to reach out for help and advice on courses that could assist them with retraining and reskilling – with Alexzandra's story a prime example of how significantly you can change the direction of your career.
Retraining is my main focus. I was a dental nurse for nearly 4 years, but I'm no longer physically fit to do that job, and this is what I wanted to do ten years ago anyway.

I've always wanted to do lab work and with the change in the current world, I've been looking into virology. I'm pursuing biomedical science so I can keep my options open and decide later.

Alexzandra Harvey, CU Scarborough student
It can be difficult for those juggling family, work and other commitments to find the time to study but Coventry University has changed the way it offers and delivers courses to break down barriers to education.
CU, part of Coventry University, offers a range of career-focused courses in a supportive environment, with flexible entry requirements and pathways onto courses providing access to higher education for students from a wider range of backgrounds.
With campuses in Coventry, Dagenham, Greenwich and Scarborough, CU runs a range of programmes timetabled to allow students to fit classes around other commitments such as work or childcare and to focus on one topic at a time. Students on most CU programmes also have the option and flexibility to start their studies at one of six entry points across each year, offering them a learning experience to suit their needs.
Alexzandra has been delighted with the support she's received since beginning her quest to change her career path with the help of CU Scarborough, paying tribute to its staff and support services.
The support is massively brilliant. Matthew, our tutor, will go over and above to help out as much as he can. He was an access student himself, so he fully empathises with everyone in this situation and he's always contactable.

At every stage, from applying to doing the course itself, CU has been on hand to provide great support with everything from enrolment to student finance.