Coventry schoolteachers rally city to celebrate languages and language learning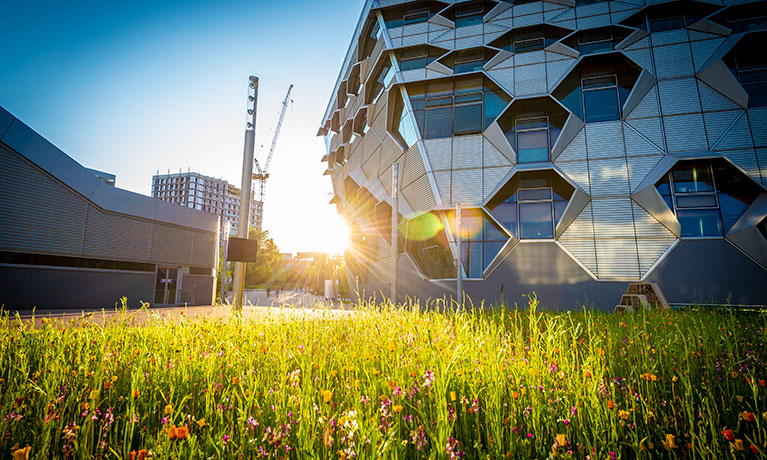 ---
Monday 04 October 2021
Press contact
---
Two Coventry schoolteachers have brought together the city's language teachers, MPs, local universities and various agencies to promote and celebrate languages and language learning in the city.
Anna Grainger and Vicki Seaton, both practising Modern Languages teachers, came up with the Coventry City of Languages project during lockdown as a response to their frustrations over the decline in language provision and the lack of recognition of the languages spoken by young people in schools. They also observed prejudice among children and young people due to misconceptions and misunderstanding of other cultures.
The pair decided to take action and founded Coventry City of Languages with support from Coventry University and the University of Warwick, Coventry MPs and councillors, the British Council, cultural institutes, schools, Coventry City Council and local businesses.
We ultimately want to raise the profile of languages in our city, celebrate the amazing skills that our bi-lingual neighbours have, and encourage our children in schools to be proud of their heritage. So many prefer to hide their home languages, and we often hear teachers telling parents that their children should be speaking English at home as their 'English isn't good enough'. The British Academy estimates that the lack of language skills costs the UK economy £48 billion a year. We want to empower our young people to make a difference.

Anna Grainger, co-founder, Coventry City of Languages,
Coventry City of Languages will launch on Friday 8th October at Coventry University and celebrate languages with an awards ceremony to recognise inspiring language learners and users in the city.
We are proud to support Coventry City of Languages' ambition to raise the profile of languages in our city and change education policy to put language learning back on the national agenda.

Peta Murphy, Associate Head of School: Enterprise & Innovation, Faculty of Arts & Humanities at Coventry University
Colleagues from across the University of Warwick are delighted to be involved in the City of Languages initiative and help to bring together people across the city to celebrate language learning and multilingualism.

Professor Kate Astbury, Head of School, School of Modern Languages and Cultures, University of Warwick