New success coaches to provide individual support to students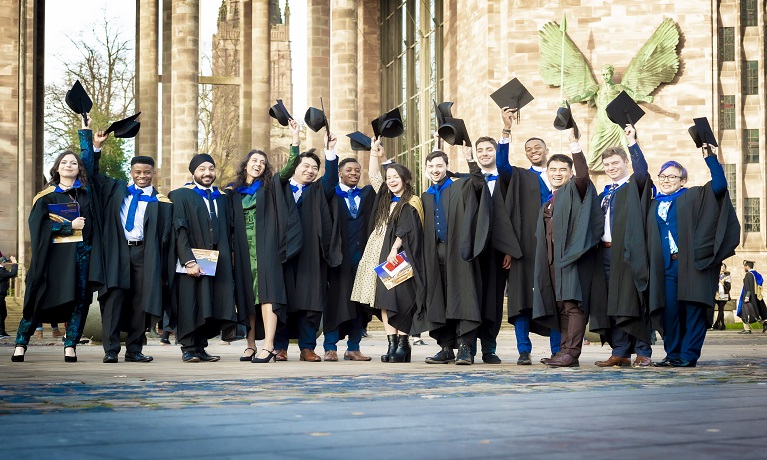 University news / Student news
---
Monday 20 December 2021
Press contact
---
Coventry University students are to have success coaches to help them adjust to university life, boost their career prospects and make the most of their time with the university.
A team of 80 success coaches and 10 lead practitioners will provide students with the opportunity for personalised coaching and development.
Success coaches will be able to provide a tailored success plan with individuals and group coaching sessions in areas such as empowerment, life coaching, self-confidence, time management, building rapport, presentation skills and more.
They will also be able to signpost students to help with well-being issues like mental health, disabilities, finance or welfare should they need it.
Helping students settle into university life in general, through areas like sports, societies, social activities and peer mentoring, will also play a part in the overall scheme.
The success coaches will work closely with many teams within the university to develop in-depth knowledge of the requirements and nuances to each specific area, enabling the team to refer a student for specialised support where needed.
The rollout of the student success coaches is now underway for most first-year undergraduate students and will expand to all students (both undergraduate and postgraduate) at all of Coventry University Group's campuses across Coventry, London and Scarborough by early 2022.
The aim is for most undergraduate students to have contact with a success coach from enrolment onwards.
A coach will work with students to understand their ambitions and aspirations, defining these through success plans that encapsulate and provide structure to their goals. The role aims to be proactive and pre-emptive, helping to identify where students may benefit from connecting with a coach before they may recognise it themselves. This initiative directly contributes to the university's ambitions to provide the highest level of support to our students throughout their time with us and to deliver education that transforms lives and advances society. As the university's holistic approach to learning and development continues to evolve, the new team will help empower students to take control of their learning.



Kirsty McAllister, project lead and Head of Student Success, CURA