Coventry University research challenges professional football academies to question their approach to player recruitment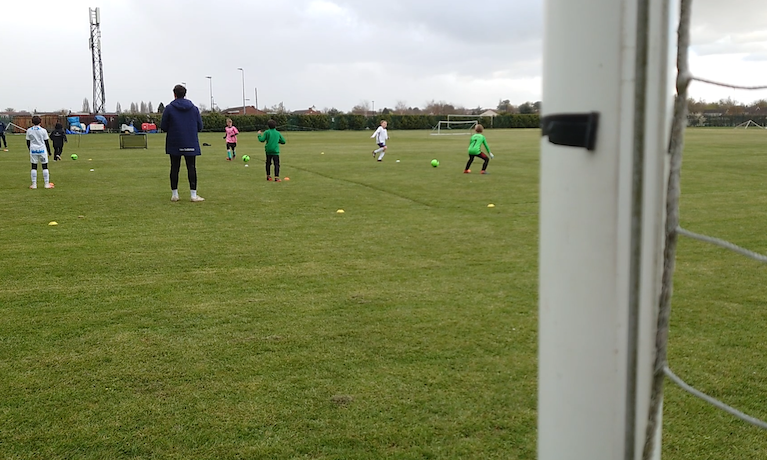 ---
Tuesday 13 April 2021
Press contact
---
Professional football academies may need to change their approach to player recruitment when identifying talented young players, according to new Coventry University research.
The findings of Professor Michael Duncan's recent publication suggest that the development of talented young footballers is influenced most significantly by their fundamental movement skills, despite professional academies often selecting players based on physicality.
The study investigated the link that fundamental movement skills, physical fitness and self-esteem have with the development and quality of technical football skills within young players at grassroots level.
The project was part of a wider research agenda spearheaded by Coventry University's Centre for Sport, Exercise and Life Sciences (CSELS) and led by Michael Duncan, who runs 'Coventry University Young Footballers' – a group that engages local youth players whilst assessing their skills and development and involving them in sports research experiments.
Professional youth football academies tend to select young players who display physical dominance at early ages through factors such as size and speed. There also seems to be a notion within professional set-ups that the fitter kids are the more talented kids.

Our research sets out to test and challenge that theory, and the findings in our latest paper indicate that fitness is actually one of the lesser factors in determining a child's potential in the context of talent development. This suggests that some young players may have been wrongfully overlooked by academies based on factors like size and fitness, providing an unjustified stumbling block to them pursuing a career within professional football. The hope is that our research will challenge scouts, coaches and other people in the industry to think differently about talent identification and development in young players.

Michael Duncan, Professor in Applied Sport and Exercise Science at Coventry University
The findings, which were contrary to much of the existing literature, indicate that the current justification behind professional youth academies selecting players may benefit from adaptation. It also suggests that football clubs should consider changing their approach to player recruitment in order to aid talent development and to identify players with the potential to build careers within the professional game more effectively.
Professor Duncan's most recent paper is part of a wider collection of research, which has seen the Coventry University Group engage with players from its local communities in order to both challenge and strengthen the current literature base. The research focuses on the importance of basic movement skills, competence and confidence within children and how that links to their longer-term sporting development.
Find out more about Professor Duncan's recent publication and the key research themes for Coventry University's Centre for Sport, Exercise and Life Sciences (CSELS).