CWLEP Chair upskills with Coventry University data science course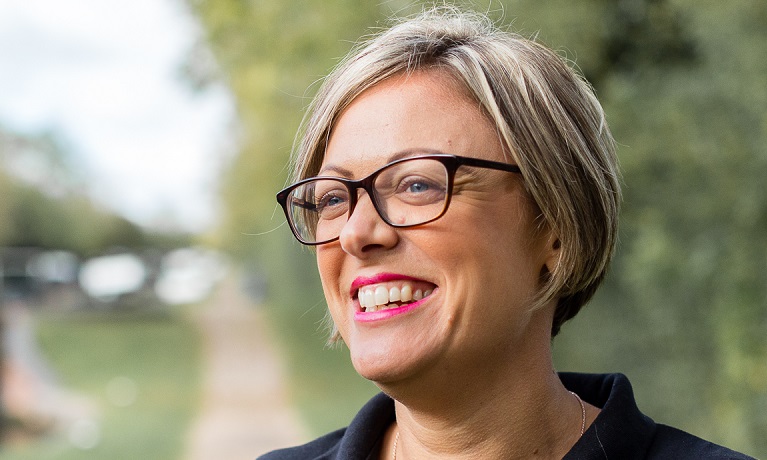 ---
Tuesday 31 August 2021
Press contact
---
Technology entrepreneur Sarah Windrum believes a Coventry University data science course will help her business and aid her role as Chair of the Coventry and Warwickshire Local Enterprise Partnership (CWLEP).
Sarah is the founder and director of the Leamington-based technology company The Emerald Group which provides expert IT advice, support and solutions for businesses.
Through her CWLEP work the arts graduate has seen how the gaming industry has embraced data and has chosen Coventry's part-time Data Science MSc conversion course to help her understand how to use data to benefit her own business and networks.
I've spent a lot of time in my CWLEP role with the games sector. They live and die by the data they collect and how they inform their games development. So, it is quite exciting to see business technology going in that direction too.

I know how the technology collects the data but what I didn't know is how you then use that data and the technology to analyse that data to make strategic decisions.

Now at Coventry I'm learning to collect data, scrape it from various different sources, analyse it and then model it to build potentially predictive models and algorithms to understand it and look at what you might do. You can then use that data to inform the next level and use it to build new products of the future.

Having this data intelligence is really important for business decision making and in my CWLEP role.

Sarah Windrum
Sarah's course at Coventry University is part of the Office for Students' PG Conversion Course in Artificial Intelligence & Data Science (AI & DS) Project.
The project was commissioned by the UK government in 2019 to enable graduates from a wide range of disciplines and underrepresented groups in AI and DS to achieve a postgraduate qualification and begin working in their field, in response to the shortage of specialists in the UK.
The courses are designed to support students like Sarah to gain new skills such as working with databases; statistical thinking; programming in high-level languages; modelling; applying data science tools and packages; machine learning; information retrieval; data visualisation; and addressing the challenges of big data.
Sarah has juggled her business commitments, learning and home-schooling during the COVID-19 pandemic and has been impressed by how the university has helped students learn remotely.
The flexibility of the course and support has been brilliant.

My tutor Mark Johnston has helped us all get us back into that academic environment and coursework deadlines. I've also been impressed by how the university has really invested in technology and adapted during the pandemic. When you are trying to juggle it alongside everything else, having the digital tools to do this remotely is so useful.

Sarah Windrum
Find more information about this course and the other courses available here.