Coventry University Group joins the Commonwealth Enterprise and Investment Council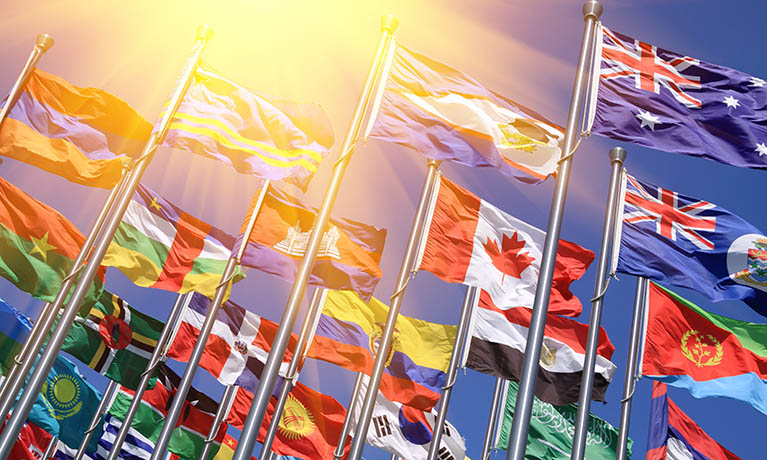 ---
Monday 24 May 2021
Press contact
---
Coventry University has joined the Commonwealth Enterprise and Investment Council (CWEIC) and will be the network's only University Strategic Partner.
CWEIC is the Commonwealth's Accredited Business Network, a not-for-profit membership organisation with an official mandate from the Commonwealth Heads of Government to facilitate trade and investment throughout the 54 Commonwealth member nations. Other Strategic Partners include governments and high-profile businesses from across the Commonwealth.
Every two years the CWEIC hosts the Commonwealth Business Forum in association with the host country of The Commonwealth Heads of Government Meeting (CHOGM). Joining CWEIC is seen as a key move for Coventry University Group as it prepares to open its new overseas hub in Kigali, Rwanda.
The hub will support the Group's links in Sub-Saharan Africa and follows the success of the overseas hubs in Singapore and Dubai, which provide organisations and individuals with regional access to the growing academic research and commercial expertise that exists within all areas of the Coventry University Group.
Professor Mohamed Loutfi, Special Envoy to the Vice-Chancellor, says working with CWEIC on the Africa Hub launch is just the beginning.
We are delighted to be working with CWEIC. We are a global university group and we look forward to building on our strong international partnerships by engaging with CWEIC's networks, international business leaders and Government decision makers across the Commonwealth.

This link-up will not just allow us to build on our research and enterprise links across the globe but also enhance our mentorship programmes. We also hope this will provide an opportunity for our current students and alumni to connect and network with global business leaders.

Professor Mohamed Loutfi, Special Envoy to the Vice-Chancellor
CWEIC says the employability focused approach to learning was one of the reasons why the Group have become a key academic strategic partner.
CWEIC is delighted to welcome the Coventry University Group as a Strategic Partner. This new approach to Higher Education – bringing industry and education closer together to offer graduates an active pipeline to employment – is to be applauded.

Samantha Cohen, Chief Executive of CWEIC
The Africa hub will promote the university group's research, globalisation, enterprise and innovation work throughout the region through the development of closer relationships with embassies, government bodies, research institutes, universities and private sector entities.
Coventry University Group partners with 150 academic institutions worldwide, with active partnerships in all continents pursuing joint research and teaching programmes, student and staff mobility, collaborative degrees and progression pathway programmes.