Coventry University signs MoU with top Malaysian university for academic-industrial collaboration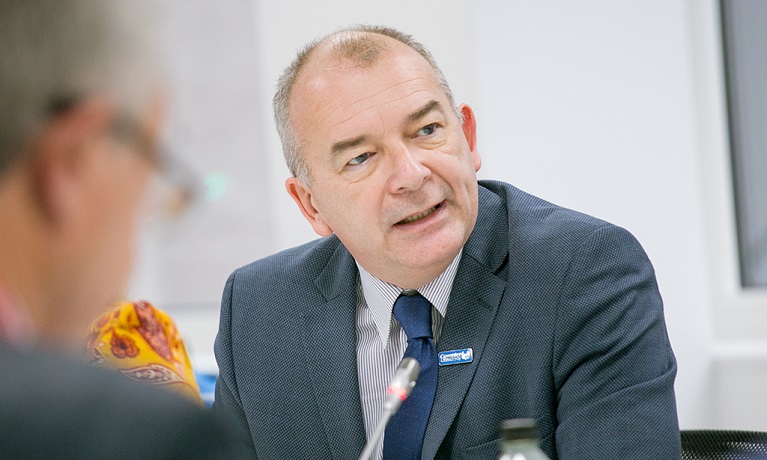 ---
Thursday 10 June 2021
Press contact
---
Coventry University and Universiti Malaya UM Centre of Innovation and Commercialisation have signed a Memorandum of Understanding ("MOU") to collaborate in a number of key areas.
The two universities will explore the potential for technology commercialisation, joint collaboration in various knowledge exchange activities, student and staff exchanges, joint study programmes and joint research activities.
Professor Dato' Ir. Dr. Mohd Hamdi and Professor John Latham CBE, the vice-chancellors of Universiti Malaya and Coventry University, respectively, marked the new agreement with a virtual signing ceremony today.
Dr Ivy Chung, Director of Universiti Malaya, and Michael Yap, Regional Managing Director for Coventry University's Singapore Hub, will supervise the execution of the agreement and draw up programmes and activities to be implemented under the MoU.
The collaboration, brokered by the Coventry University Singapore Hub, underlines the Coventry University Group's commitment to internationalisation, creating links across the Asia Pacific region.
I am delighted we are working with Universiti Malaya to promote our mutual interest in advancing academic-industrial collaboration. This Memorandum of Understanding is part of our aim to work with other academic institutions who are innovative, enterprising and entrepreneurial, and share our ambitious international agenda and the same desire to deliver excellence in education.

Professor John Latham CBE, Coventry University Vice-Chancellor
This MoU commits us to work together more closely towards our common goals. While the current global pandemic restricts face-to-face interactions, it should not hinder our efforts for collaborations. In fact, the pandemic has opened new modes of collaborations to explore student and staff exchange programs, joint research activities and exchange of best practices in strategies on IP commercialisation. I am confident that through our efforts and commitment, we will be able to achieve more and to continue to develop even stronger relationships and friendships between the two universities.

Professor Dato' Ir. Dr. Mohd Hamdi, Vice-Chancellor, Universiti Malaya
Education forms an incredibly important bond between the UK and Malaysia. This new agreement between Coventry University and Universiti Malaya Centre of Innovation and Commercialisation will promote greater collaboration between academia and private industry. The knowledge sharing and technology transfer that this will bring will boost research capability and cross-cultural innovation in both our economies. The agreement will also help us to develop academic programmes to respond better to the demands of the job market. This is particularly important as Malaysia considers higher employability a national priority through the enhancement of research, technology and innovation. The UK remains steadfast in supporting Malaysia towards achieving this goal.

British High Commissioner to Malaysia His Excellency Charles Hay MVO