Coventry University signs MoU with Saudi Arabia-based Jamjoom Pharma Academy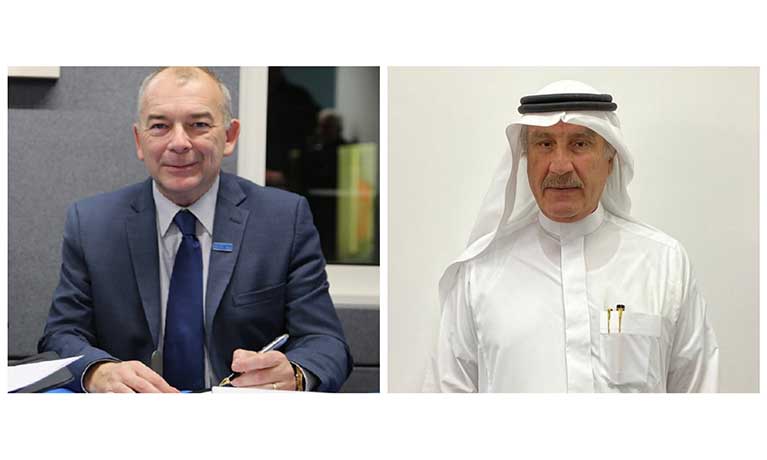 ---
Tuesday 20 July 2021
Press contact
---
Coventry University has signed a Memorandum of Understanding (MOU) with Jamjoom Pharma Academy of Saudi Arabia to collaborate in a number of key areas.
The two institutions will explore opportunities to develop a variety of short courses in business and the pharmaceutical industry, discuss transnational education opportunities, areas of potential joint research, and staff and student exchange programmes.
They will also explore the capacity to build and expand academic and professional development of Jamjoom Pharma Academy's faculties and staff.
The collaboration, led by Dr Agnes Kuzniarski and her team at Coventry University's Dubai Hub, underlines the university's commitment to internationalisation, creating links across the Middle East and North Africa region.
We are delighted to be working with Jamjoom Pharma Academy. The signing of the MOU marks a beginning of what will be a mutually beneficial collaboration that will include capacity building, knowledge exchange, joint research activities, staff mobility and delivering our programmes in the Kingdom of Saudi Arabia. In the midst of the COVID-19 pandemic, we recognise that it is important now more than ever to build stronger relationships with international organisations and seek alternative and innovative ways of learning. I would like to thank my counterpart at Jamjoom Pharma Academy, Professor Ghazi Jamjoom, Professor Tawfik El Nahas and their team for making this collaboration possible. We very much look forward to a productive cooperation.

Professor John Latham CBE, Coventry University Vice-Chancellor
Jamjoom Pharma Academy was set up in 2019 by its parent company Jamjoom Pharma, a business conglomerate with over a hundred years of history in Saudi Arabia, as the latest endeavour that reflects a long and proud tradition of the Jamjoom family in supporting education. Jamjoom Pharma Academy's ambition is to train and prepare Saudi nationals to take leading roles in the country's pharmaceutical industry. It offers state-of-the-art training and recreation facilities for its students as well as full access to Jamjoom Pharma's research and development and quality control lab.
Jamjoom Pharma Academy is delighted to launch this collaboration with Coventry University to create a centre of excellence for the dissemination of knowledge and to empower the young generation to lead in the future.

Professor Ghazi Jamjoom, President of Jamjoom Pharma Academy
Coventry University's Dubai Hub serves the Middle East and North Africa region and is a key part of its global strategy. The university also has hubs in Brussels, Singapore and Rwanda to create strong regional partnerships and extend its education, research and enterprise and innovation services into key internal markets.