Coventry University project celebrates city's role in the historic British Black Arts Movement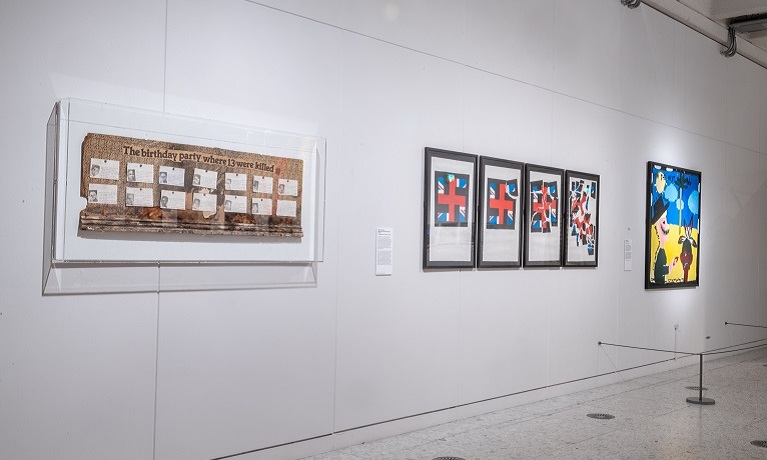 Research news / City of Culture 2021
---
Thursday 08 April 2021
Press contact
---
Coventry University is leading a project that explores and celebrates the unique and exceptional role of the city in the foundation of the British Black Art Movement (BAM) in the 1980s.
The BAM was a radical political art movement which sought to highlight issues of race and gender and the politics of representation. Respected artists and key participants, Keith Piper and Eddie Chambers, first met in their foundation degree at the Lanchester Polytechnic in Coventry, 1979. They also participated in the historical Pan Afrikan Connection exhibition in 1983 at The Herbert Art Gallery & Museum, which contributed to the unprecedented visibility of the movement.
Carolina Rito, professor of creative practice research and chair of critical practices in the Centre for Arts, Memory and Communities (CAMC) at Coventry University, is leading the project, which will include workshops, a series of recorded interviews, and the creation of a working group engaging local black, asian and other ethnic minority artists and academics to explore and celebrate the movement's legacy.
The project will further explore BAM history and how it is reflected today while also celebrating and amplifying the cultural diversity of the city.
Project partners include the Herbert Art Gallery & Museum and Laura Nyahuye and Sylvia Theuri from MAOKWO, a Coventry-based organisation supporting artists and practitioners of colour.
The project aims to contribute to a sustainable change for a more diverse and inclusive cultural scene in the city. By stressing the importance of the BAM legacy and how cultural institutions can support artists of colour today, this project has the potential to inspire and support younger generations from diverse backgrounds, encourage them to pursue a career in the arts and participate in representing their histories.

Professor Carolina Rito, chair of critical practices in the Centre for Arts, Memory and Communities, Coventry University
We are delighted to be working together with the university to explore the role of Coventry and the wider Midlands in the foundations of the British Black Arts Movement. We are keen to understand the role The Herbert played in exhibiting and collecting the work of artists at the time in order to understand and develop our commitment going forwards.

Francis Nielsen, Culture and Creative Director at Culture Coventry Trust
We are looking forward to learning from the past Black Arts Movement experiences, explore the present and feed our learning into the future.

Laura Nyahuye, founder and CEO of MAOKWO
The BAM project was funded by Coventry UK City of Culture 2021 and was part of the university's initiatives to celebrate the city's unique culture and diversity.