Coventry University leverages cutting edge educational technology to transform the student experience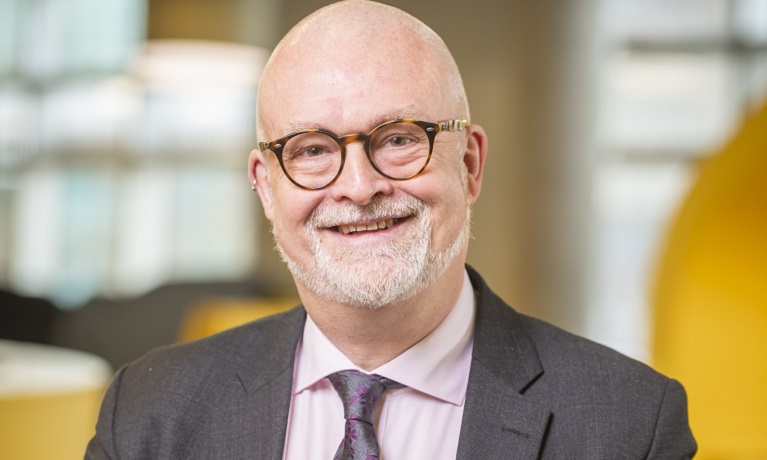 ---
Tuesday 16 November 2021
Press contact
---
Coventry University is introducing a new platform that will allow students and academics deeper collaboration through digital learning thanks to a new strategic collaboration with Engageli.
The virtual learning technology is designed to enable superior experiences in higher education, fostering active, collaborative learning and deeper peer-to-peer connections. Its implementation is one of the ways the university is enhancing its teaching and learning and as part of the collaboration, thousands of students and hundreds of staff will have access to Engageli's platform for online classes ranging from Criminal Law to Business.
In 2019, Coventry University embarked on a journey to transform the student experience by creating a student-centred educational technology ecosystem. The search for digital tools to support and enhance student engagement in learning was a critical element, as further emphasised by the pandemic. The collaboration with Engageli is one way Coventry University students and academics aim to be at the forefront of innovation in digital learning this academic year.
Engageli was designed to replicate and surpass a traditional classroom setting, recreating high-quality, small group collaborative experiences to foster engagement and peer-led learning, even in large-scale lecture environments. Starting with students seated virtually with one another at tables, allowing them to talk and collaborate without interrupting the wider lesson, students can also ask anonymous questions, whether to the class, their table, instructor, or an individual.
Additionally, integrated interactive tools, including quizzes, polls, and content sharing, further drive active learning and build community amongst Coventry University students. Data-driven insights drawn from student participation optimise learner experiences in real-time.
The adoption of Engageli is just one part of the experience at Coventry University, with on-campus learning continuing to be a vital element of the overall approach. Since September this year, full-time students on most courses receive at least 10 hours of on-campus timetabled teaching and learning each week, supplemented by digital learning that adds value to the teaching.
As the future of higher education evolves, it's clear that we need to create collaborative spaces for staff and students to drive the most effective learning outcomes. Engageli allows us to create dynamic opportunities for people to come together and provides them with a rich environment for collaboration - be it on campus, through online communities, or a combination of the two.

Ian Dunn, Provost at Coventry University
The relationship with Engageli, led by Professor Jonathan Shaw, was designed from the start as a collaborative process involving educators, staff, learning designers, systems engineers, as well as additional internal agents of change. As faculty at Coventry University think deeply about how to evolve and adapt their teaching strategies to leverage the added value of Engageli, a creative community has emerged within the university.
The Coventry team is building upon their experience working with cutting-edge technology companies to realise Coventry's four principles of teaching and learning: active, applied, social, and inclusive, which closely align with Engageli's unique engagement features such as virtual tables, interactive polls and quizzes, and an interactive notebook. Coventry University and Engageli's Learning & Teaching team are also working closely together to discover new ways to engage students and enrich digital teaching strategies.
For the last decade, Coventry University has been a trailblazer in innovative learning practices and the adoption of education technology. Coventry recognises the growing demand for diverse types of learning from students and faculty, and we're honoured to work with an institution that directly aligns with and furthers our broader vision to rethinking what's possible for digital learning.

Dan Avida, CEO, Engageli
To inspire and foster community among faculty, Coventry University created a content repository, including icebreakers, templates, discussion prompts, and active learning best practices, as well as dedicated communication channels, for knowledge sharing.
To learn more about Coventry University's digital transformation journey and its implementation of Engageli, please join us in a live session being held on the Engageli platform on December 9, 2021 at 10AM EST / 3PM GMT.