Coventry University Business School extends COVID-19 small business support scheme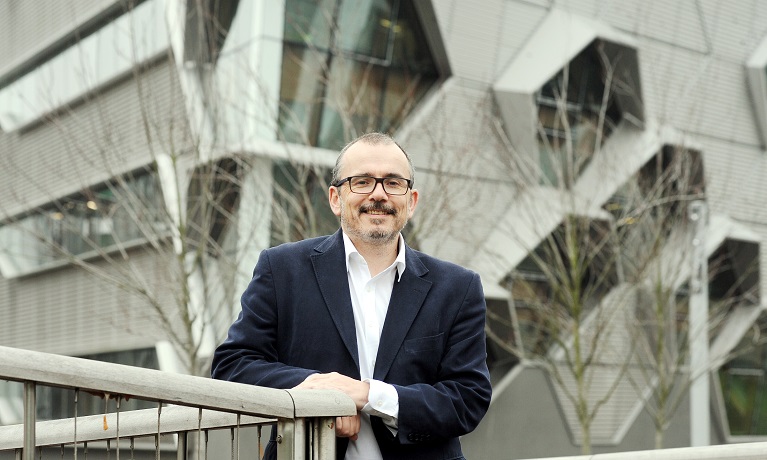 University news / Business news
---
Friday 12 March 2021
Press contact
---
Coventry University Business School is extending a scheme designed to help leaders of small businesses in the West Midlands and beyond survive and thrive as they deal with the impact of the COVID-19 pandemic.
The Business School stepped up to help businesses in the region in December by joining business schools across the UK to work with the International Centre for Transformational Entrepreneurship and the Small Business Charter (SBC) to deliver a free specialised Small Business Leadership Programme (SBLP).
That 10-week programme supported senior business leaders who wanted to enhance their business's resilience and recovery from the impact of COVID-19 and due to the continued impact of the global health crisis on the sector and popularity of the scheme the Business School is set to run the programme again in April.
There are many SMEs that have been heavily affected by the pandemic.

This new programme fits with our mission to support SMEs. It will help senior leaders to enhance their business's resilience and recovery from the impact of COVID-19 and we are looking forward to sharing our skills to help SME leaders further develop their management and business skills and to help them to innovate and grow their businesses – which will, in turn, help support our local and national economy.

Professor Yanguo Jing, Associate Dean, Faculty of Business and Law
The SBLP is accredited by the SBC and is funded by the Department for Business, Energy & Industrial Strategy (BEIS) as part of a £20million package that the UK government is providing to help small businesses in the long term.
The short and focused programme will be delivered online through a structured course of eight 90-minute webinars over the course of 10 weeks and will provide business leaders access to small business and management experts from Coventry University Business School.
It will also give businesses the opportunity to strengthen their business network and the knowledge needed for businesses to tackle crisis situations.
As a university and as a business school, we are proud to be working with Chartered Associated of Business Schools on the Small Business Leadership Programme. 2020 has been an extremely challenging year for all small businesses and we are looking forward to delivering the programme to support the recovery of businesses within the West Midlands.

Dr Paul Noon OBE, Pro-Vice-Chancellor (Enterprise & Innovation)
As we continue to grapple with the Coronavirus crisis it is also essential we look long-term to ensure small businesses are supported to build resilience, survival, and growth. Business schools can provide the expertise and knowledge all business owners and directors need to continue to thrive in uncertain times.

Anne Kiem, OBE, CEO of Chartered Association of Business Schools and Executive Director of the Small Business Charter
To apply for the free 10 week Small Business leadership Programme please register your interest.
Cohorts are available online, starting 1st April 2021.