Coventry University academic co-authors groundbreaking book on working from home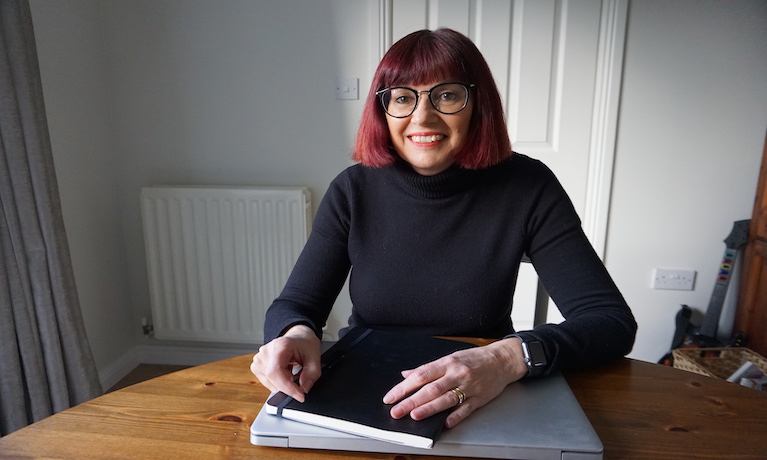 ---
Monday 01 February 2021
Press contact
---
Academics from Coventry University and the University of Sussex Business School have teamed up to produce a groundbreaking book on agile working and working from home.
The new book draws on new and existing research and literature to provide impactful insights and new findings into the impact of home-working and technology on productivity and personal welfare.
The findings unveil crucial information about how employees can maintain healthy habits, maximise productivity and stay connected to teammates and colleagues despite working from varied locations and experiencing limited direct contact with managers.
The book also provides an in-depth understanding of the growing phenomenon of agile working, flexible working through the use of new technology and e-working to meet market needs as well as individual and organisational goals.
Coventry University's Christine Grant and the University of Sussex Business School's Emma Russell, who are both registered occupational psychologists, collaborated to write 'Agile Working and Well-Being in the Digital Age'.
With the nation currently locked in battle with the Covid-19 pandemic, the working lives, patterns and routines of millions of people have been impacted over the last 10 months, so the timing of Christine and Emma's book release couldn't be more apt.
I was delighted to collaborate with my co-author Emma Russell to produce this innovative book on agile working and wellbeing, offering cutting edge research and insights into the issues facing remote workers whose working lives have been impacted by the coronavirus pandemic.

Whilst in the short term working from home can seem novel and sometimes enjoyable, in the longer-term wellbeing issues can develop. Our book builds on existing and new literature, and we hope it can help to make a positive difference to the lives and routines of people looking to find a new balance in working from home, as well as aiding future research and practice.

Dr Christine Grant, Deputy Head of School for Psychological, Social and Behavioural Science at Coventry University
The publication addresses some key questions facing a range of sectors including how companies should be preparing for post-lockdown futures and what risks face those who are set to work from home for a further extended period.
As we look towards our post-pandemic working lives, more and more of us are considering how we can be more agile about how, when and where we work. This new book provides discussion and recommendations to employers and workers about how agile working practices can be adopted.

It is hoped that this will build understanding about how to work better and smarter to achieve both our goals and a sense of wellbeing in a post-Covid world.

Emma Russell, Course Director for MSc Occupational and Organisational Psychology at the University of Sussex Business School