Coventry University's Poland campus opens to non-EU student applicants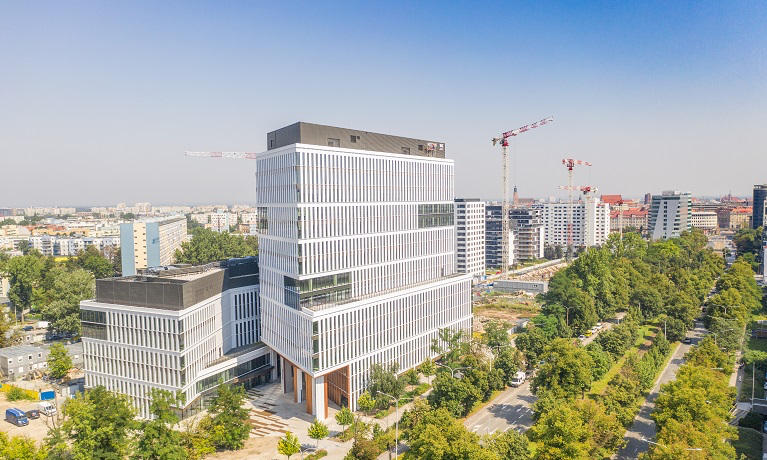 ---
Friday 23 October 2020
Press contact
---
Coventry University's campus in Wrocław, Poland has opened applications to students from outside the EU wishing to study on its undergraduate degree programmes.
The announcement follows the decision from the Polish Government's Minister for Internal Affairs to grant the institution the required permission to expand its student recruitment outside of the EU.
Students from EU countries could already apply to and study programmes including Digital Technology, Business Management and Leadership, Aviation Management and Cyber Security at the Wrocław campus.
The new campus offers multiple intakes throughout the year to make higher education as accessible as possible, whilst giving students the opportunity to gain a British degree awarded by Coventry University in mainland Europe.
Courses are offered in blocks for both full-time and part-time students and can be started at the beginning of any block in September, November, January, February, April or June.
Full-time study consists of four six-week academic blocks per year and courses run from Monday to Friday. However, students only study one module at a time, allowing them to immerse themselves in each topic.
Part-time students can take up to four blocks a year and need to complete twelve blocks to finish their degrees. This means that studying part-time can be quicker at Coventry University Wrocław than at most institutions, as their part-time degree courses can be completed in as little as three years.
All courses are taught in English, with students able to study without the pressure of year-end exams, at a pace that suits them, with the additional opportunity for career-focused placements.
Coventry University Wrocław helps to supply local businesses with talented Polish students, and the ability for the institution to recruit students from outside the EU will provide the city and the surrounding area with access to an even wider talent pool, whilst creating additional diversity and a wider understanding of international cultures for students.
We hope that by introducing international students to our Wrocław Campus, and thereby diversifying the student body, we will give our current students the opportunity to develop as global citizens.

John Dishman, Pro-Vice-Chancellor and CEO for CU Group
For more information on the courses available at Coventry University's Wrocław Campus and how to apply, visit the university's website.