Setting up Coventry University London was a fulfilling challenge for founding CEO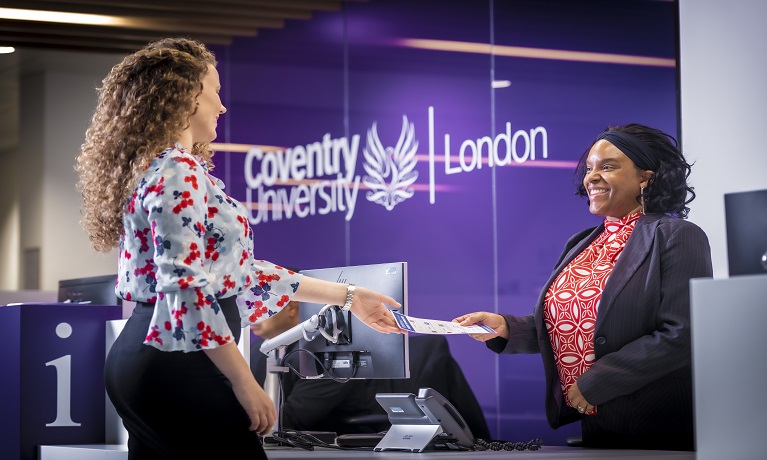 ---
Friday 20 November 2020
Press contact
---
For many people, setting up a university from scratch in the heart of London would be a daunting prospect.
But for founding CEO Dr Janet Hannah, establishing Coventry University London was a challenge she could not turn down.
In 2010, armed with the support of Coventry University Group and the task to set-up a higher education base in the capital that would enhance the Group's international appeal, Dr Hannah developed an educational blueprint for a real business experience that is now the envy of many.
It took Dr Hannah just 10 months to recruit her team, find a base and build a curriculum ready to welcome students in October 2010.
When David Pilsbury, Coventry University Deputy Vice-Chancellor (International Development), told me about it, it was a challenge I could not turn down. I think a lot of people would find starting from scratch daunting but due to my experience I knew it was possible. For me, finding the right people in this situation was critical. We had people who brought that knowledge and history and we were heavily reliant on staff from Coventry.

Then we had to find a home. This was 2010 and we managed to get a really good rental deal on the building that is now University House. When we opened we had 270 students, we had only post-graduate programmes and top-up programmes. In 2012 we started to offer undergraduate courses too. Two years ago we got another building, Cutlers Exchange, which is just round the corner and that is the postgraduate suite and financial centre. I'm really proud of what we have built and hope the success and growth continues.

Dr Janet Hannah, founding CEO, Coventry University London
Dr Hannah has just passed the CEO role to Dr Socrates Karidis and has moved back to the Midlands to take up the role of Pro-Vice-Chancellor for Projects within the Coventry University Group.
She is proud to see the initial aims become a reality in the last 10 years.
From the outset our emphasis was on developing courses which would ensure students left the University with excellent employability skills. Allied to that were opportunities for work experience. London has a huge number of internship opportunities and a huge number of London students take these on. We wanted to provide the Coventry experience to international students that wanted to study in London.