Santander provide Coventry University with £25k boost to support students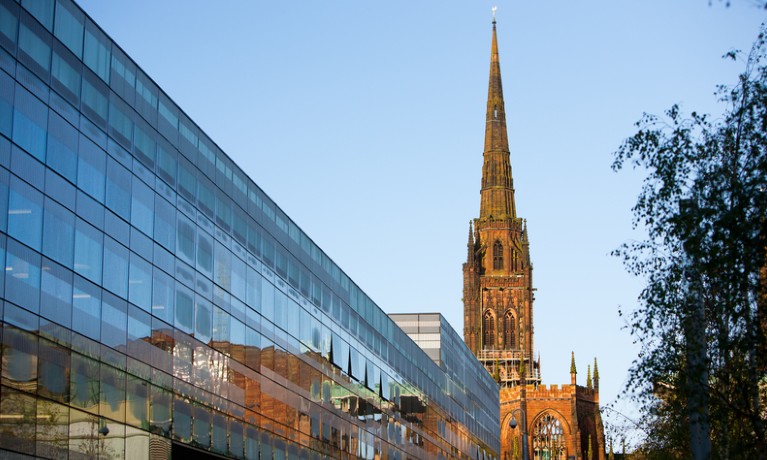 ---
Friday 15 May 2020
Press contact
---
Santander has provided Coventry University with a £25,000 boost to help support student-ran businesses during the COVID-19 outbreak.
The university is partnered with the bank through the Santander Universities programme, which provides funding to support student enterprise, internships and care leaver bursaries and has now given an extra £25,000.
The funding will be used to help students in hardship and also students who have founded businesses, to help them through this difficult time.
Our students are facing uncertainty in many different ways at the moment and for those running their own businesses this is amplified.

We're pleased to be able to offer funding from Santander to students and student businesses so they have stability now and can go on to thrive when things begin to go back to normality.

Natalie Smith, Corporate Social Responsibility Officer at Coventry University
Matt Hutnell, Director, Santander Universities, said: "Universities are doing some fantastic work to contribute to the UK's effort to combat the outbreak of COVID-19, so we're delighted to collaborate with our university partners in a way which increases their response effort and look forward to continuing to work with them on supporting both students and the broader higher education community with further initiatives over the coming months."
Coventry University has been working hard to support students during this time, with an appeal to alumni raising over £11,000 for the Student Emergency Fund during the COVID-19 outbreak. The university's Welfare Fund allocated more than £110,000 to the Student Emergency Fund to ensure it can help as many students as possible.
As part of its goal to widen opportunities for students from disadvantaged backgrounds, the university has also offered free accommodation to potential students with a background of living in care, starting with 10 who will enrol for the upcoming academic year starting in September.