Santander bursary offered to help care leavers through COVID-19 outbreak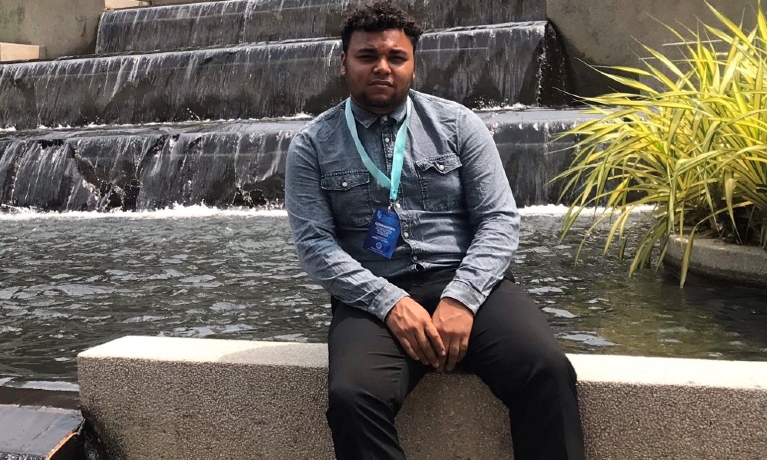 ---
Wednesday 08 April 2020
Press contact
---
Coventry University students with experience of being in care have been offered a bursary of £1,000 to help them make ends meet during the COVID-19 outbreak.
The university is partnered with the bank Santander, which provides £10,000 per year to help fund the students who are care leavers to join the university's Global Leaders Programme (GLP).
The programme offers trips abroad along with networking opportunities and workshops but with the COVID-19 pandemic putting international travel on hold, Santander and Coventry University have come to an agreement to divert the £963 bursary direct to students, who may have no family to fall back on for financial support during this difficult period.
One of the 11 students who will benefit is Robert Alego, a third-year Business Law student, who has a young daughter to care for and as a result of the outbreak has lost the income he depends on from part-time work to subsidise his student loan.
It will come in handy as I haven't been able to work at this time.

I was looking forward to going on one of the international trips organised through the GLP but now I obviously can't go due to the COVID-19 outbreak, they've found an alternative which will work out for the best for us.

I plan on using the money for textbooks as I prepare for my final exams and also to help care for my daughter.
Kate Howell, Widening Opportunities Manager at Coventry University, said: "Students who are care leavers often don't have any family support, be that financially or emotionally, so we want to help in whatever way we can. We are grateful for Santander's ongoing support for these students."