New EU-funded research and innovation project kicks off in Coventry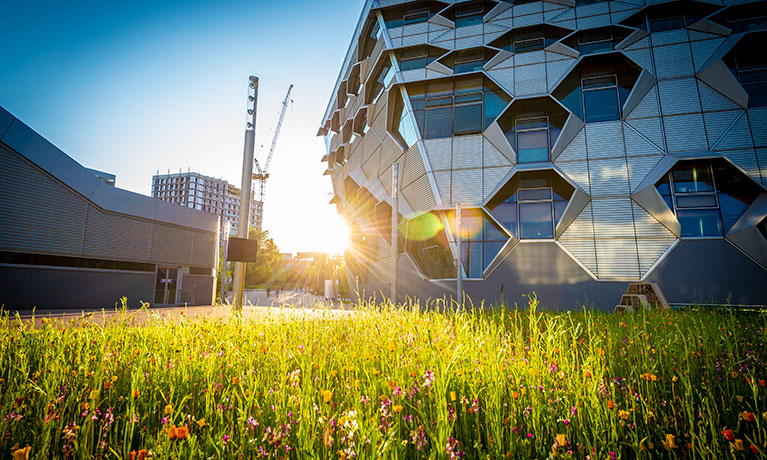 ---
Monday 17 February 2020
Press contact
---
Coventry University is hosting the official launch meeting for a European research and innovation project investigating the use of tracking cookies on websites and smartphone apps.
Led by principal investigator, Professor Neil Forbes, the university is coordinating the 30-month Citizen Scientists Investigating Cookies and App GDPR compliance (CSI-COP) project.
The CSI-COP project, which began this month and is funded by EU Horizon2020, will leverage citizen science in collaboration with a transdisciplinary team to investigate tracking-by-default in website cookies (small text files) and smartphone apps.
A consortium of 11 partners from Greece, Hungary, The Netherlands, Finland, Israel, Czech Republic, Germany, Spain, Belgium and the UK has secured an EU Horizon 2020 grant under the Science with and for Society (SwafS) programme.
The two-day kick-off meeting of the project partners at the university's main campus in Coventry, from 17-18 February, will be joined by the project's advisory board of international experts.
CSI-COP will help to tackle the growing concerns in society around privacy issues and make a major contribution to the methods that attempt to ensure integrity in the use of data.

Prof. Neil Forbes, principal investigator on the project and professor of international history at Coventry University
The idea for the project came from researching and teaching artificial intelligence, creativity, and the ethical and social contexts of technologies to undergraduate and post-graduate students at Coventry University. The knowledge resource generated by this project will be a useful tool for a variety of stakeholders including data protection researchers, GDPR compliance regulators, tech journalists, software developers, parents, teachers, higher education curriculum developers, and any organisation that provides computers for public use such as libraries.

Dr. Huma Shah, assistant professor in the School of Computing, Electronics and Maths at Coventry University, and co-investigator and director of science on the project
A privacy-by-design, no-tracking project website is currently under development and expected to go live by the end of March 2020. More information on the CSI-COP project can be found on the European Commission CORDIS website.