Coventry University and Singapore Civil Defence Force launch collaboration to enhance emergency response planning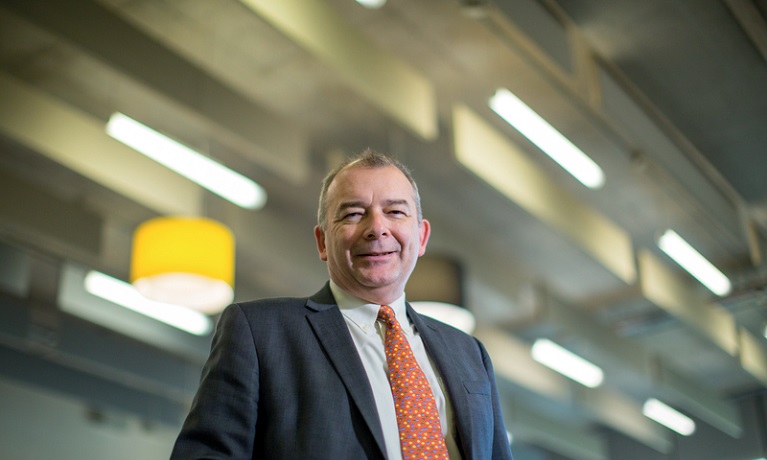 University news / Business news
---
Thursday 05 November 2020
Press contact
---
Coventry University has signed a Memorandum of Understanding (MOU) with the Singapore Civil Defence Force (SCDF) that will allow the educational institution and emergency services organisation to save lives across the globe by working together to enhance the effectiveness of emergency response planning.
The main role of the SCDF is to provide fire-fighting, rescue and emergency medical services; mitigate hazardous materials incidents, as well as formulate, implement and enforce regulations on fire safety and civil defence shelter matters in Singapore.
Now the two organisations will work together to collaborate on academic and research activities concerning enhancing and building capability and knowledge in disaster and emergency management, paramedic science, sport science, and automotive design.
This MOU will allow the two to further their existing academic relationship by exchanging scholarly publications and information, exchanging faculty, staff and graduate students, developing collaborative teaching programmes, allowing discussion of academic and administrative developments in education and the pursuit of consulting and project opportunities in relevant fields such as emergency vehicles design.
The MOU will also allow research collaborations and research activities between the parties with proposed research work on Human Physiology – Heat Acclimation for Fire Fighters in the works.
Coventry University's education prowess in the Health and Life Sciences and Disaster Management sectors and the relationship nurtured by Coventry University Enterprises in previous work with the SCDF helped them secure this official link-up with the organisation that is under the scope of the Singaporean Ministry of Home Affairs.
The COVID-19 pandemic moved the signing ceremony online and for Coventry University Group Vice-Chancellor Professor John Latham CBE, the aim is to help the SCDF train paramedics that can assist with the global health crisis.
Our activities in Singapore play a crucial role in achieving the objective of becoming a truly international university. In 2019, we opened our first overseas hub in Singapore, headed by Michael Yap.

Through this hub, we have been able to forge meaningful new partnerships in Singapore and the wider Asia Pacific, with governments and other businesses. Our collaboration – and friendship – with the SCDF is a testament to this success, and I'm delighted to be celebrating it with you here today.

The MOU between the SCDF and Coventry University is indeed another important milestone for our alliance, which started as a commercial contract five years ago and has now evolved into a deeper and more strategic relationship – a relationship that aims to bring academic rigour to the professional world.

We now look forward to working more closely with the SCDF within the framework of the MOU, specifically on the provision of an academic pathway for SCDF paramedics. Never has this profession been more important, and the university is committed to providing our students with world-class training and technology to meet the challenges they face in this global crisis and beyond.

Coventry University Group Vice-Chancellor Professor John Latham CBE
The move has been built on a collaboration that was established in 2015 when SCDF linked up with Coventry University Enterprises Limited (CUE) to develop a virtual reality training simulation system known as the Advanced Command Training System 2 (ACTS2).
Eric Yap, Commissioner of SCDF, says that knowledge exchange is key as he looks to the future.
The forging of strategic partnerships with our valued partners remains one of SCDF's top priorities. With the signing of this MOU with Coventry University, our organisations will be able to pursue the mutual exchange of talent, ideas and research opportunities across the common areas of interest.

Our personnel have already benefited greatly from the ACTS2 system and we continue to work closely with CUE to enhance its features and applications by expanding its usage across the different trainee groups to better learning outcomes.

Over the last few years, academics from Coventry University have also actively participated in various programmes and initiatives with our organisations – supporting in key flagship programmes such as the annual Senior Executive Programme in Disaster Management (SEPDM). They have also engaged with our organisation in discussions and exchanges on many areas of mutual interest ranging from enhancing responder performance, professionalising paramedical science to the conceptualisation of future emergency response appliances and capabilities.

I am certain that both our organisations will benefit greatly through this collaboration.

Eric Yap, Commissioner of SCDF
For HE Kara Owen, British High Commissioner to Singapore, this partnership is well aligned to the ongoing bilateral SG-UK Partnership of the Future, which looks to deepen the longstanding relationship between the governments, businesses, communities and individuals in both countries.
Congratulations to the UK's Coventry University and the Singapore Civil Defence Force on this MOU that will enhance the effectiveness of emergency response planning. By enabling the exchange of expertise, knowledge and personnel, not only does this programme stand to save lives but it is also an innovative embodiment of the SG-UK Partnership of the Future.

HE Kara Owen, British High Commissioner to Singapore