Coventry University Provost: 'We have not forgotten about BTEC students'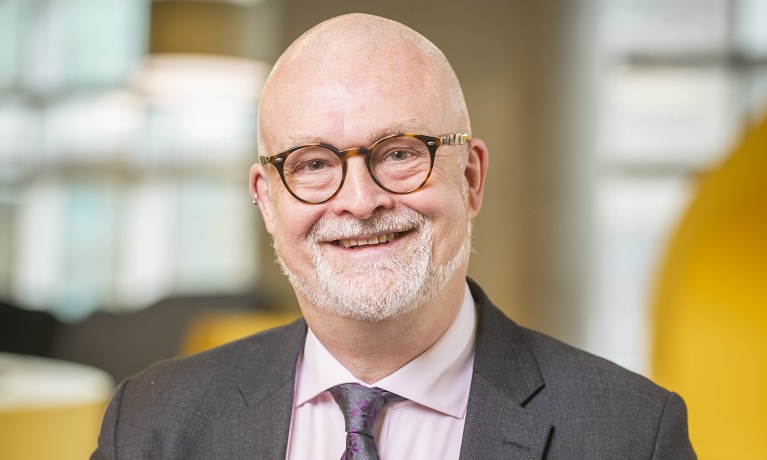 ---
Wednesday 02 September 2020
Press contact
---
Coventry University Provost Ian Dunn has voiced his belief that quality Higher Education should be accessible to all as he issued a message of support to anxious BTEC students and stressed that they have not been forgotten because of the headline-grabbing A-level grades fiasco.
Around 450,000 BTEC students were affected by learning company Pearson's decision to regrade the courses to bring them in line with A levels and GCSEs and grade through school-based assessments.
The Coventry University Group, consisting of Coventry University, Coventry University London, Coventry University Wrocław, CU Coventry, CU Scarborough and CU London, supports Pearson's decision to move to a teacher-assessed grading system to stop them being unfairly disadvantaged against A-level and GCSE students - who had their grade assessments switched following a Government U-turn.
The Coventry University Group was already taking teacher predicted A-level grades into account before the official U-turn and had taken the same approach with BTEC students. This faith in teachers' grades meant many had already signed up for September.
Many BTEC students may be feeling angry and dismayed that they have had to wait even longer for their results to be finalised. As this follows the debacle around A-level results, students on the more practical and vocational courses may be left with the impression that they are seen as less important.
They are certainly important to us and we are proud of the support and encouragement that we give to BTEC students, who join us having discovered a passion for their subject and continue to achieve great academic success and move on to rewarding careers. Not everyone takes the same pathway, what is important is that we can provide different routes to a high-quality education so everyone has an opportunity to succeed.

Coventry University Provost Ian Dunn
As you await your final grades, you can discuss your options by calling +44 (0)24 7688 8888 or chatting to us online.