Coventry University offers free course to combat domestic violence and abuse in pregnancy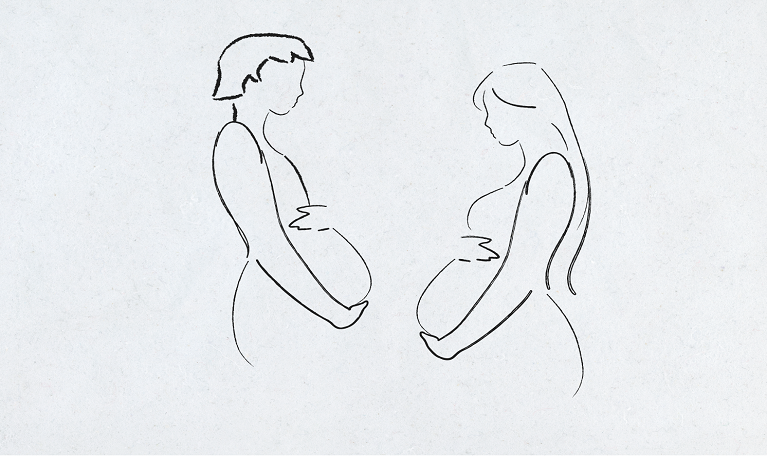 ---
Tuesday 08 December 2020
Press contact
---
Coventry University has launched a Massive Open Online Course (MOOC) for health professionals around the globe to learn how they can better support people experiencing domestic violence and abuse in pregnancy.
The course, entitled Identifying and Responding to Domestic Violence and Abuse (DVA) in Pregnancy, has been launched to coincide with the 16 Days of Activism against Gender-Based Violence international campaign to eliminate violence against women.
The campaign kicked off on 25 November and will run until 10 December.
The MOOC is free to access and is designed for midwives and maternity staff caring for people giving birth and their families. It may also offer useful guidance for any professional providing care for pregnant people and in the postpartum period.
The course, taught by researchers Sally Pezaro and Lorna O'Doherty from Coventry University's Faculty of Health and Life Sciences, was produced in partnership with local agency, Coventry Haven Women's Aid.
On the course, students will discover recommended guidelines and techniques and the underpinning research for screening for DVA. They will have the opportunity to enhance their ability to support safe disclosure in maternity settings and empower victims of DVA to explore options and seek further support.
Domestic violence and abuse is a problem of global significance, with devastating consequences. Around one in 12 people is exposed to domestic violence and abuse during pregnancy, and health appointments during this time are a good opportunity for maternity staff and other health professionals to ask people about DVA and offer support. Pregnancy can be the turning point for survivors. We at Coventry University are delighted to offer this free, online, research-inspired teaching to practitioners around the world looking to improve their responses to disclosure of domestic violence and abuse and work towards securing the wellbeing of families everywhere.
Taking a stand against domestic violence and abuse is everyone's business. We want to equip providers in antenatal care settings with the know-how to ask the right questions, be aware of referral options locally, and improve the safety of pregnant people subjected to abuse. Above all, we would like providers to recognise the value of active listening and compassion in this context.
The course is now open for people to sign up and study at their own pace. Coventry University has also produced an infomercial video providing highlights about the course.
Coventry Haven Women's Aid provides a range of assistance locally to people affected by domestic abuse.
For help with domestic abuse, call the freephone 24-hour National Domestic Abuse Helpline 0808 2000 247.