Fatigue and structural integrity to be the focus of new Innovation Centre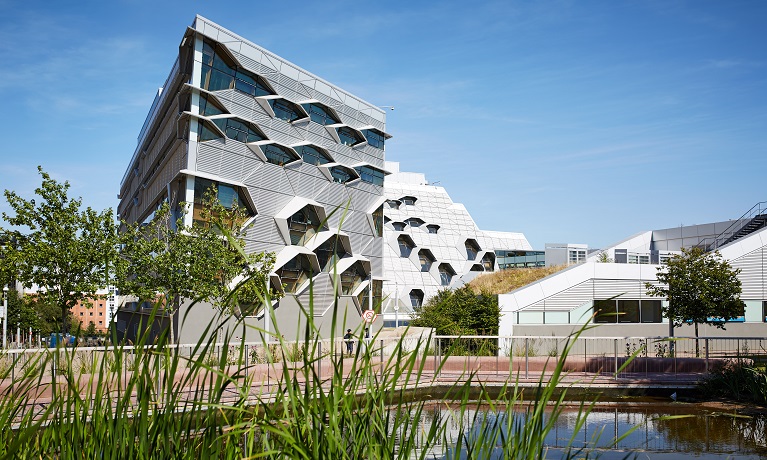 ---
Friday 03 July 2020
Press contact
---
Coventry University and TWI Ltd are set to build on their long-standing relationship with the inception of the Fatigue and Structural Integrity Innovation Centre, a new venture that will provide a further platform through which to combine their complementary skills and experience in delivering industry-led research and development (R&D) in the areas of fatigue and structural integrity.
TWI is one of the world's largest, independent, membership-based research and technology organisations. It has a multi-disciplinary staff of specialist consultants, engineers, scientists, researchers and technicians dedicated to providing engineering, materials, structural integrity management and joining techniques that harness new technologies for the 21st Century.
Coventry University delivers over 300 undergraduate and post graduate courses annually. It currently has 11 research centres which address a range of real-world issues, including sustainability, innovative engineering and disease prevention, and their research output makes a tangible difference to the way people live.
The mission of the new Fatigue and Structural Integrity Innovation Centre is to become an internationally leading centre of excellence in the fields of fatigue and structural integrity. At the core of this will be undertaking joint research programmes to develop new disruptive and enabling technologies in the Technology Readiness Levels (TRLs) 1-6, with the aim of deepening the application of fatigue and structural integrity methods and systems across industry. This will include working collaboratively with SMEs in the UK and Europe to access public funding from bodies such as Innovate UK and Horizon Europe to support R&D.
The partnership between Coventry University and TWI goes back several years, with the University having a cohort of over 10 PhD research students based at the National Structural Integrity Research Centre (NSIRC), which was established by TWI in 2012 and is backed by sponsors Lloyd's Register Foundation and BP. NSIRC students benefit from studying for their PhD in an industrial setting based at TWI Cambridge, and this can include the opportunity to undertake R&D which contributes to projects being carried out by Innovation Centres.
Fatigue and structural integrity are critical areas across most major industries and go hand-in-hand to ensure the safe, reliable operation of plant, equipment and standing infrastructure. Whether you are addressing an oil pipeline, a wind turbine, a piece of rail track, a bridge truss or a floating production storage offloading vessel (FPSO), the identification of evidence fatigue, such as a crack or flaw, at an early stage and the application of appropriate structural integrity approaches to mitigate and rectify this are essential. In particular, the new Centre will focus on harnessing cutting edge technologies, in areas such as robotics, digital twin, artificial intelligence (AI), smart monitoring sensors, data clustering, and advanced non-destructive testing and inspection techniques, to significantly enhance industry's use of fatigue and structural integrity methods for the safe operation of critical components and structures.

Tat-Hean Gan, TWI's Director of Innovation and Skills
The new Innovation Centre builds on Coventry's leading expertise in Structural Integrity research, combined with TWI's world-class facilities and wide range of industrial partners. Our work with the National Structural Integrity Research Centre has been delivering fantastic research for several years and has provided the launchpad for this new collaboration.

Prof. Michael Fitzpatrick, Pro-Vice-Chancellor (Engineering, Environment and Computing), Coventry University