Coventry University working from home expert offers mental wellbeing tips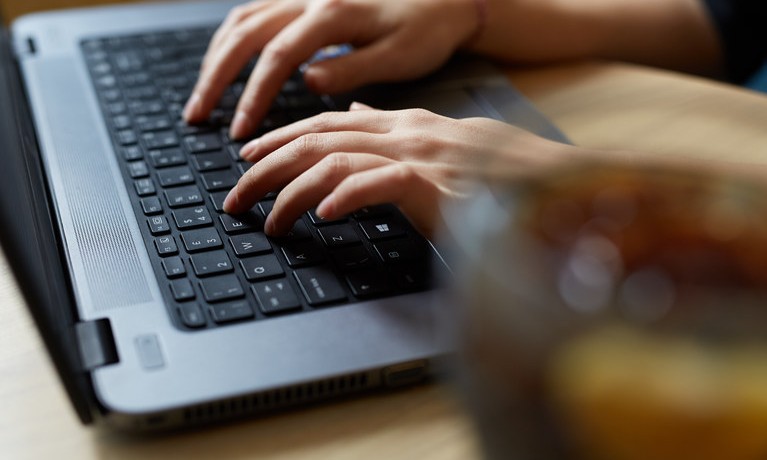 ---
Tuesday 07 April 2020
Press contact
---
A Coventry University researcher is warning people of the potential psychological impacts of working from home during the Covid-19 outbreak – including overworking, guilt, anxiety and insomnia.
We are in unprecedented times, with a vast portion of the United Kingdom's workforce unable to undertake their usual commute and instead setting up offices in their kitchens, bedrooms, living rooms or whenever they can find space for a workstation.
While there are clear benefits of working from home, there are also a number of aspects of home-working which could have a detrimental effect on you psychologically – so it's worth being mindful of them.
There is a real risk that many of us, whilst experiencing some of the positive benefits of remote e-working including, reduced or no commuting and increased flexibility around the hours when we can complete our work, may also experience the less positive aspects, including a lack of clear boundaries between work and home life and overworking, leading to a lack of recuperation.

The ability to work 24/7 and at any time and any place is now heightened with potential feelings of frustration or guilt if we cannot manage to complete the work on time or in our usual way.

Dr Christine Grant, Occupational Psychologist at Coventry University
However, to help you through this new working arrangement, Dr Grant has put together a list of potential side-effects of working from home and how best to approach the day so you can best deal with them and to create some resilience towards managing technology effectively.
Avoiding cognitive weariness:
Interruptions will come in many different forms including remote conferencing requests, increased emails, messaging and other media. Focussing on one task at a time and switching off from email and other notifications can increase productivity and reduce cognitive overload. Putting away and switching off technology when you are not working can be helpful to avoid the temptation to carry on working.
Cognitive Dissonance:
Knowing where to focus, for example, family, work, volunteering can create issues and lead to overload. Deciding each day at a time what you need to do, planning a calendar of events and including regular breaks can help you to focus.
Frustration and guilt:
Feeling tired, overloaded and generally stressed by the situation can lead to a feeling of hopelessness. The guilt meter may be running high. Try to reduce time online, ensuring that there are clear boundaries between work and home responsibilities. Take regular breaks from technology to clear your mind, a change of task can help to refocus. If you need to learn new IT tools and techniques, then schedule this time in your diary and ensure you complete the training as it will help you to be more effective.
Anxiety and insomnia:
Created by this unusual situation and the need now to manage multiple aspects of your life all in one go, the mind is overactive and not allowing us to rest. Anxiety can be reduced by limiting time spent watching the news but also engaging in mindfulness and meditation. Try to find time to switch off from everything and create some special 'me time'.
Dr Grant added: "All of this, alongside increased family to work conflict, with looking after children and our vulnerable adults, causes some cognitive dissonance between what we should be doing at any one time, alongside not forgetting to look after our own mental health and well-being.
We need now more than ever to develop our digital resilience and learn how and when to switch off from technology."
The NHS has also issued mental health advice following the COVID-19 outbreak.