Coventry University to train next generation of Civil Service leaders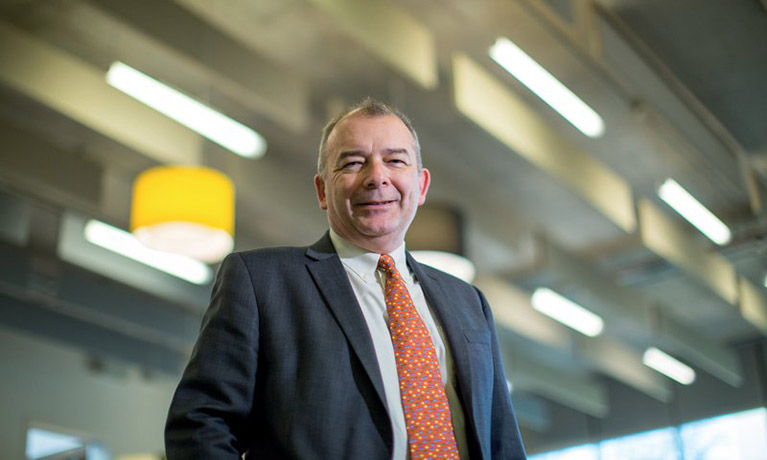 ---
Friday 17 July 2020
Press contact
---
Coventry University will train the next generation of world-class leaders for the Civil Service and create a robust and diverse pipeline for senior and critical roles across Government, following a successful bid to deliver the Cabinet Office's Future Leaders Scheme (FLS).
The scheme is part of the Cabinet Office's accelerated development programme for high-potential middle managers across the Civil Service.
Over the next two years, Coventry University will deliver an innovative leadership development curriculum, which will support participants in accelerating their development as well as developing new skills, technical knowledge, experiences and behaviours needed to progress to senior leadership positions. At the end of the programme, participants will join a network of high potential individuals who are current participants or alumni of the accelerated development schemes.
The 2020 scheme will be launched in September, although given the COVID-19 restrictions, this is expected to be delivered virtually. The first module is scheduled for January 2021 and will be delivered face to face provided it is safe to do so at this time.
Coventry University's successful bid was led by Dr Yanguo Jing, Associate Dean (Enterprise and Innovation), supported by Dr Randhir Auluck and other members of the Faculty of Business and Law and the Enterprise and Innovation teams.
I am delighted that we have been awarded this high-profile contract to deliver training and expertise to the Civil Service, which underscores the quality and depth of our teaching and capacity to deliver value for money. We look forward to contributing to the design and continuous improvement of the FLS programme. Our values of widening participation and access and creating better futures resonate strongly with the programme's objectives to promote diversity and inclusion and develop world-class future leaders for the Civil Service.
I am delighted to announce that CU Services will design and deliver a new iteration of the Future Leaders Scheme. I am looking forward to seeing new and innovative ideas in relation to developing high potential individuals for senior leadership roles in the Civil Service, the practical application of learning and immersive experiences to develop participants' skills and ensure the 2020 programme has a modern and contemporary feel. Our expectations are that the programme will enhance our efficiency, effectiveness and agility as an organisation, helping to create the high performing, innovative and digitally empowered leadership pipelines we need for the times we are in.
The current Covid-19 pandemic has shown the importance of building a diverse and robust talent pipeline for the Civil Service. The Future Leaders Scheme plays a critical role in helping the Government to develop leaders who will reflect its leadership ambitions and to help them meet the ambition of becoming the UK's most inclusive employer by 2020. We are delighted to win this prestigious contract to further build the scheme's reputation across Government by delivering a world-class leadership programme.