Coventry University' prepares to mark Black History Month with celebration and discourse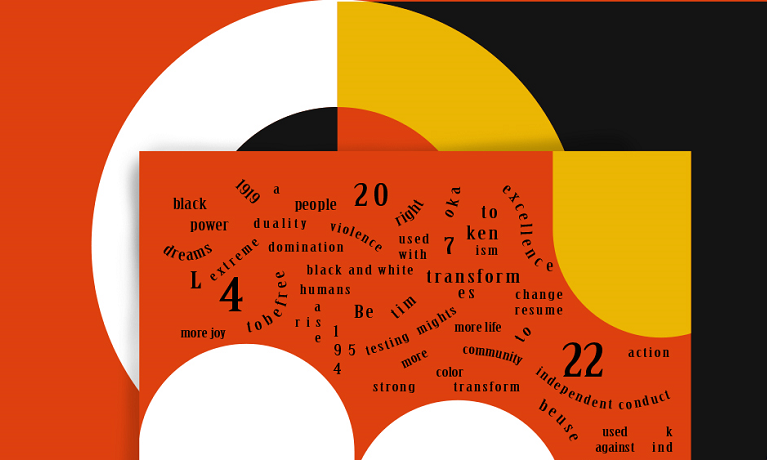 ---
Monday 05 October 2020
Press contact
---
Coventry University is preparing to celebrate achievements of colleagues, researchers and students during Black History Month.
A dedicated Black History Month (BHM) webpage will feature a project archive from researchers at the university to celebrate work focused on the experiences of the Black community and Black history with the university also sharing recommended reading from our researchers.
Coventry University's visiting Professor and celebrated writer, education campaigner, researcher and lecturer Professor Gus John has been instrumental in compiling that collection to raise awareness of the roots of BHM in the UK.
Events organised as part of the month of celebration and reflection will also be featured as the university engages in discourse designed to look towards the future as well as acknowledge the past.
Chancellor Margaret Casely-Hayford is set to answer questions in a virtual panel discussion with Annette Hay, Chair of the Race Equality Group and lead member for the BME Staff Network, and one of the ex City of Culture's 2021 15 cultural leaders, journalism student Nomusa Okorie.
The Chancellor has opened up about her experiences as a Black woman and her hope that Black contributions can be recognised all year round.
Following the death of George Floyd, the Black Lives Matter movement brought to the forefront the difference between being actively anti-racist, rather than non-racist and the macroaggressions that Black people face on a daily basis, something I do continue to personally experience. Try to imagine being on the receiving end of those macroaggressions – it's exhausting. The first stage is understanding these points, and then thinking about what you can do to address it.

I am Black 365 days a year, and Black contribution should be recognised each and every day. Our history is always there, it's always accessible. Addressing Black history and recognising the contribution that Black people have made helps to redress an imbalance – there is still an enormous amount of work to do but at the very least, looking at Black history is a start. As soon as you begin to peel back the layers of the onion skin, you realise the contributions have been immense. The celebration of Black history through the university helps students of colour and Black students feel welcome and feel a part of the university, and that's really important. An enormous amount of work has been done across subjects to change the curriculum; to enable a wider focus and to embrace a different perspective, but there's still lots of work to be done, and this celebration helps to recognise that this work is still ongoing and that we recognise its importance.

Margaret Casely-Hayford, Chancellor, Coventry University
The panel discussion is set to be released later in the month online with the BME Staff Network also moving their celebrations to a digital platform.
The BME Staff Network welcomes Black History Month as an occasion to reflect, recall and remind everyone of the many wondrous, splendid and brave contributions Black people have given to the world, over a millennia. Not forgetting, the violence of slavery that Africans endured for more than 400 years. At a time when Black voices and their lived experiences have once again been hurled under the spotlight of international injustice, Black people continue to draw on their resolve, resilience and resistance against an enduring and unforgiving oppression. Yet, the spirit of the ancestors continues to shine on, across the world, with a glow of 'Black Brilliance'. Lest we forget, Black History is also British history.

Annette Hay, Chair of the Race Equality Group and lead member for the BME Staff Network
Professor John Latham CBE, Coventry University Vice-Chancellor, says the university is pushing for change by working to decolonise the curriculum.
We are proud to celebrate the achievements of our colleagues and students - while committing to ensure we centre and amplify Black voices 365 days a year. History shows us the equalities that have been won and the advancements that have been made but it also shows us where there is still work to be done. This year has seen a renewed sense of determination and vigour to ensure more change is on the way. We know the diversity of our colleagues and students is one of our great strengths and as we work to decolonise the curriculum, we add our weight behind this hope for a better future. We celebrate, learn and grow as we move through the month - and beyond.

Professor John Latham CBE, Coventry University Vice-Chancellor
Coventry University Students' Union will be hosting a variety of digital events including hosting a panel discussion on shaping the future, a big quiz night and an open mic night led by the Acoustic Music Society on Instagram.

You can find more information on our dedicated Black History Month microsite.