Coventry University part of tech trial aiming to develop wireless charging for taxis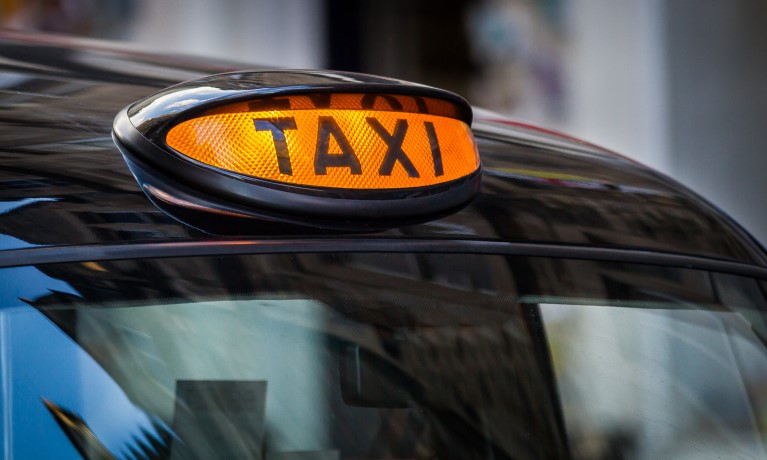 Research news / Business news
---
Tuesday 21 January 2020
Press contact
---
Coventry University's National Transport Design Centre (NTDC) is part of a ground-breaking trial which could revolutionise how electric vehicles are charged.
NTDC is working with a number of partners on the project to trial wireless charging for taxis in Nottingham.
Wireless charging at taxi ranks could provide an alternative to plugs and charge points, meaning multiple taxis could recharge at once – supporting drivers to charge up more easily and reducing clutter on streets.
As more and more people make the switch to electric cars this new technology could also be rolled out more broadly for public use, helping drivers charge their cars more easily.
Electrifying taxi fleets in congested city areas is crucial to reducing emissions and cleaning up the air quality, but plugging in to charging points could reduce a taxi driver's earning potential.
Installing wireless chargers at taxi ranks offers drivers the chance to recharge while waiting for their next passengers, so they can help the environment and get on their journeys more quickly. The technology, allowing for shorter and more frequent bursts of charging, will also benefit cars with smaller batteries – ending 'range anxiety' for the drivers of these cars.
The NTDC has been awarded more than £250,000 of the government's £3.4m investment into the project. Staff will be designing and evaluating an interface for the vehicles to allow for accurate parking which will lead to effective charging. They will also be looking at the user requirements and analysing behavioural data from the trial.
Our involvement in this project builds upon our extensive experience in transport design and moves it forward into an exciting area of research in e-mobility, specifically wireless charging of electric taxis.

Wireless charging offers many potential benefits to electric vehicle drivers, however it's important that vehicles are parked accurately to allow for efficient charging. Therefore the interface we are designing is crucial to facilitate this.



Stewart Birrell from the National Transport Design Centre
Taxi drivers up and down the country are at the vanguard of the electric vehicle revolution, playing a leading role in reducing air pollution in our city centres where people live, shop and work.

New wireless technology will make using an electric taxi quicker and more convenient, allowing drivers to charge up at taxi ranks before heading off with their next passenger.

Grant Scapps, Transport Secretary
Ten Nissan and LEVC electric taxis in Nottingham will be fitted with wireless charging hardware for six months to trial taxi rank based charging. The Project, a collaboration between organisations including Cenex, Sprint Power, Shell, Nottingham City Council, Transport for London and Coventry University could speed up charging and help reduce pollution in city centres.