Coventry University in new strategic esports management partnership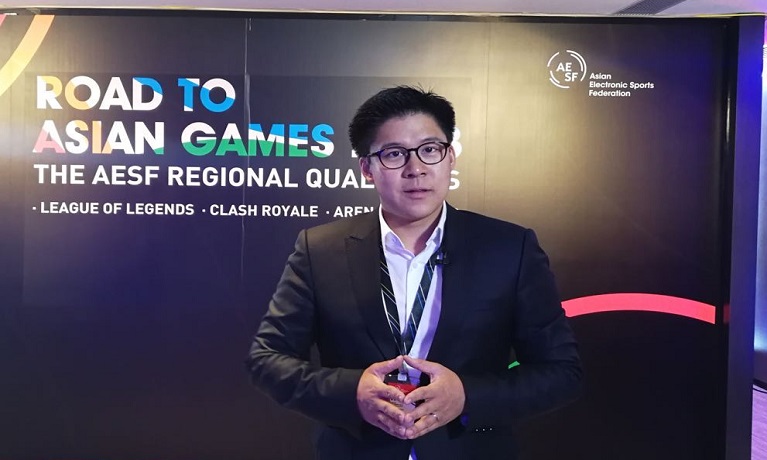 ---
Friday 03 July 2020
Press contact
---
Coventry University has announced a strategic partnership with the Asian Electronic Sports Federation to enhance the institution's expertise in a growing area of sports management.
The partnership will further research collaboration and provide our students enrolled on our Sport Management and other relevant courses with opportunities in a dynamic new industry.
The AESF is the governing body of esports in Asia and is recognised by the Olympic Council of Asia.
The main areas covered by the partnership are:
Key speakers from the esports industry will be invited to the Coventry-AESF Webinar series, with the first taking place in July, led by Sebastian Lau, AESF Director General.
Research collaboration, with industry and academia collaborating on a variety of areas of interest, such as governance, gambling, and social responsibility in esports.
Enhancing student experience, with Coventry Business School students accessing field trips to AESF events, work experience opportunities with AESF, and Collaborative Online International Learning with AESF and its members.
Future course development, where Coventry Business School can use the expertise of AESF to embed esports more fully into our sport management courses, helping attract students from across the world interested in this rapidly growing area of sport, while AESF can work with Coventry Business School academics to develop sports management CPD courses for its member federations.
Coventry University's expertise in sports management and business studies will help further support our member associations, players, and officials in developing content around the education of esports. This collaboration not only signifies AESF's continuous effort in supporting this industry, but it also reflects Coventry University's dedication and commitment to adapting and keeping up with the times.
We are proud to lay down the foundation of a long-lasting partnership with the AESF, that offers tremendous opportunities in terms of students' experience. This agreement will also foster the development of impactful, multi-disciplinary research on this fast-changing and growing sector.
We are delighted to have reached this key milestone in developing this crucial partnership for the university. We understand the importance of esports globally and in Asia particularly and are delighted at the opportunity to work with the AESF to support the athletes, players, officials and associations who make up this vibrant community as it continues its rapid growth and innovation.
I would like to celebrate this close relationship we are forming with Coventry University, one of the UK's most esteemed educational institutions. Not only does it benefit the AESF and our member associations, but it also opens the doors to many more potential partnerships from academia going forward. This will not only be beneficial to our athletes but also various stakeholders in this industry. We look forward to supporting our esports community as well as future talents for their growth and further development in collaboration with Coventry University.