Coventry University delivers mindfulness sessions to NHS frontline staff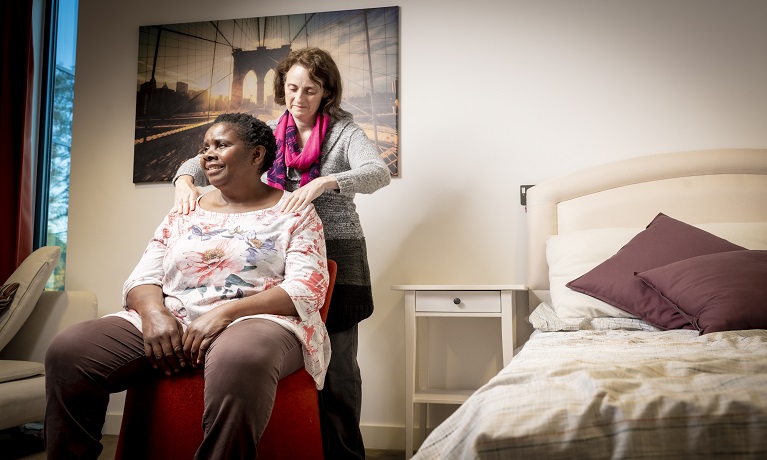 ---
Wednesday 08 April 2020
Press contact
---
Coventry University is delivering mindfulness and compassion sessions to NHS staff who are working in frontline roles to combat the COVID-19 outbreak.
The first session was held on Monday 6 April for paramedics and nurses who are undertaking the Pre-Hospital Emergency Care course, a top-up degree course designed for qualified clinicians. The session focused on showing participants how to calm the nervous system through meditation and breathing exercises.
The sessions are being offered to all 213 students on the course in response to the unprecedented difficulties that NHS frontline staff are facing during this COVID-19 outbreak, including extreme work pressures, moral and ethical dilemmas and psychological distress.
Apart from the mindfulness sessions, the university has also provided links to 'MIND' advice for NHS staff and the 'Headspace' App (free for NHS staff to download for the next three months) as well as other resources.
NHS frontline staff are working under enormous pressure during this crisis, and it's important that they also get the support they need to promote their mental wellbeing. These sessions will support individuals to release tension and unease held in the body, supporting a calmer nervous system which enables clearer thought, better sleep and wellbeing. Being under enormous amounts of pressure and stress leaves the mind and body weakened. Engaging in breathing practice and compassion meditations supports the regaining of equilibrium.

Dr Liz Sparkes, course director, MSc Mindfulness and Compassion at Coventry University
I highly recommend the meditation sessions. Now is a better time than any to start engaging with this type of practice and it makes a real positive difference being done live to help us engage in the moment. As someone who is currently fighting off symptoms of COVID-19, it was especially helpful.

Luke, a paramedic who took part in the first session
The next session will be held on Monday 13 April, and it will focus on managing the emotional toll of caring for others and how frontline workers can look after their mental wellbeing and avoid compassion fatigue.
Coventry University has stepped forward to assist the NHS as well as local public health teams in their work to combat the COVID-19 outbreak. Around 50 paramedic students who have previously worked with West Midlands Ambulance Service (WMAS) on placements have joined up once again with ambulance staff at the service's request to help bolster their numbers during the COVID-19 outbreak.
The university has also donated vital personal protective equipment including goggles and gloves, to public health officials in Warwickshire to distribute to care workers.