Coventry University degrees move up in latest university league table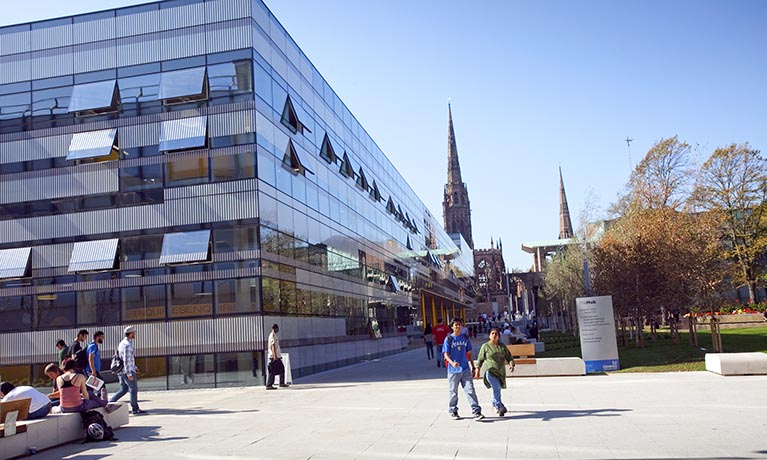 ---
Friday 12 June 2020
Press contact
---
Coventry University has once again performed strongly in the Complete University Guide League Tables 2021 released this week, achieving top 10 ranking in four subject areas.
The university is ranked in the top 10 for Food Science, Physiotherapy, Hospitality, Leisure, Recreation & Tourism, and Occupational Therapy.
Significant gains were also seen in Music and Social Work.
The Complete University Guide noted that Nursing and other medical professions were experiencing an increase in popularity, possibly because of push and pull factors of the COVID-19 pandemic and the reintroduction in England of the £5,000 NHS Bursary for Nursing and other allied health professionals from September this year.
Coventry University is now ranked in the top 20 for Nursing. About 400 of its student nurses and nursing associate apprentices have been working on the COVID-19 frontline in various nursing roles in NHS hospitals in Coventry, London and Scarborough.
In addition to its nursing and other allied health professions students working on the COVID-19 frontline, the university has opened its state-of-the-art health professions training facility, Alison Gingell building, to be used by South Warwickshire NHS Foundation Trust (SWFT) to train medical students to prepare them to undertake new clinical responsibilities.
Coventry University has introduced a range of pathways into the nursing profession by working incredibly closely with its practice education partners. It has extended its provision of the education of nursing associate apprentices to London through a new partnership with Guy's and St Thomas', with the first cohort of trainees starting in May this year.
The university also improved its Student Staff Ratio by moving up 16 places to 25th.
I'm delighted by the higher rankings we have achieved across a number of subject areas and in our Student Staff Ratio, Academic Services Spend, and Facilities Spend. Our commitment is to continue putting teaching experience, the quality of our facilities and satisfaction of our students, both while they are studying and as graduates in the workplace, at the heart of all we do.