Coventry University Chancellor appointed to second term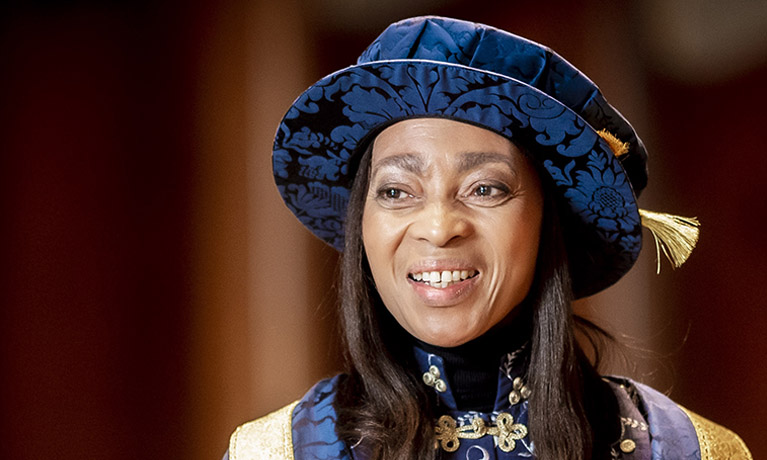 ---
Tuesday 17 November 2020
Press contact
---
Dr Margaret Casely-Hayford CBE has been appointed to a second term as Chancellor of the Coventry University Group.
Margaret was first appointed to the ambassadorial role in 2017, taking over from former BAA and Jaguar Land Rover CEO Sir John Egan, to become Coventry University Group's first female Chancellor. She will now continue in the role for a further three years.
She is a pioneer of diversity and equality in education and the first Black woman in the UK to be made a partner at a City law firm.
I am very proud to be an ambassador for Coventry University Group and am delighted to have been asked to continue as an advocate for an organisation that has invested in the right tools to meet the current challenges the world is facing. Coventry's forward thinking, as evidenced by our investment in online learning technologies two years ago, demonstrates just how critical it is to try to anticipate the future in a really constructive way. Some universities were very late in being able to offer a COVID-secure way of teaching and responding to the needs of their students, but we had that ability there already. However, the 'new normal' won't be normal for very long. Agility is going to be the only certainty, and it's exciting to represent such an institution that already has a mind-set of preparedness.

Dr Margaret Casely-Hayford CBE, Chancellor, Coventry University
Margaret champions the representation of young people, women and ethnic minority groups on various boards. She is Chair of Ultra Education's advisory board – an entrepreneurial education provider – and with her background in law and her work to promote equality of access to education, she has been leading the Group's work on corporate responsibility, social mobility and community engagement.
The way in which Coventry University Group creates wider accessibility through its flexible courses, hardship funds, and creating entry points to higher education for so many more people is a matter of great pride for me and aligns itself so much with everything that I stand for.
Margaret also chairs Shakespeare's Globe Theatre, sits on the board of the Co-op, and is a trustee on the board of the Radcliffe Trust.
I am delighted that Margaret has been re-appointed and that the Coventry University Group will continue to benefit from her outstanding breadth of experience in the fields of both business and Higher Education. Margaret has extraordinary passion and commitment, and I look forward to working with her on activities of critical importance to our students and colleagues.

Keith Bissett, Chair of Coventry University Group's Board of Governors
Margaret is an inspiration for current and future students across the Coventry University Group, and we are very proud that she will remain as Chancellor for a second term. She has been a strong advocate of our values and achievements over the last three years.

Professor John Latham CBE, Coventry University Vice-Chancellor