Coventry Business School retains Small Business Charter Award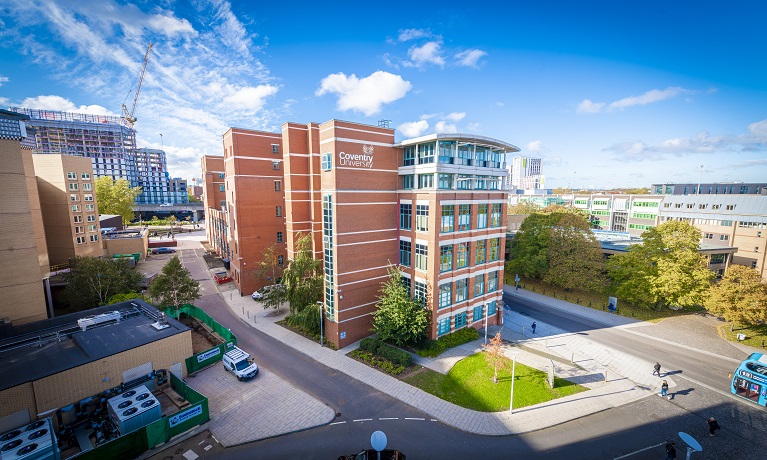 ---
Monday 08 June 2020
Press contact
---
Coventry Business School has retained its Small Business Charter (SBC) Award and will enjoy SBC accreditation for the next five years following a successful reassessment.
The SBC award is a mark of excellence for business schools, which recognises their expertise in supporting small businesses, student entrepreneurship, and engagement in the local economy.
Award holders benefit from opportunities created by the SBC:
A nationally recognised kitemark award to promote their expertise
Nationwide advocacy
A network of business schools focused on enterprise and small business support
Knowledge-sharing workshops throughout the UK for business school award holders
An Entrepreneurs-in-Residence (EIR) network for business school EIRs
Engaging with governments across the UK to inform and influence
Conducting research that will inform and promote what works and highlight best practice
SBC assessors found the business school's overall strategy to be geared towards innovation through engagement with business, creativity, knowledge exchange, and education. They also noted that knowledge exchange is highlighted within its overall approach, along with willingness to engage in research targeted toward enhancing business through productivity and efficiency.
The structure of the business school is one which supports the entrepreneurial approach and in turn helps to raise the profile of the business school within its region. The development of a curriculum for undergraduate students which includes explicit reference to modules of learning that support entrepreneurialism is of a significant scale and includes the opportunities for students from different subject areas to participate within these learning activities.

SBC assessors
I am delighted for the business school on obtaining the maximum possible five-year SBC accreditation. This is absolutely a team effort with contributions from the faculty and from many parts of the Coventry University Group. We have argued successfully on the case that supporting SMEs and entrepreneurship is a Coventry University Group wide endeavour, of which Coventry Business School is an important part and in many aspects is taking a leading role. Developing strategic and operational level collaboration with businesses on a local, national and global scale is integral to the faculty's mission. We look forward to many opportunities that will open to us because of this new achievement.

Dr Yanguo Jing, associate dean, Faculty of Business and Law