Coventry University and Santander team up once again to offer support to care leavers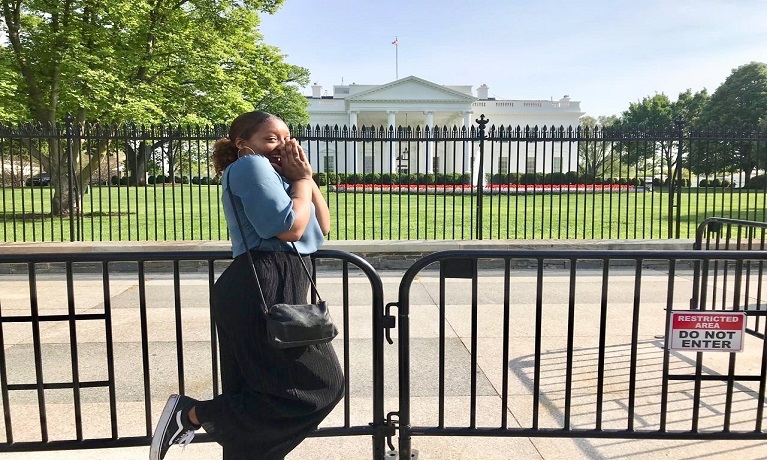 ---
Friday 30 October 2020
Press contact
---
Applications for a bursary which supports Coventry University students who have previously left care are now open.
Since 2018, the bursary has enabled care leavers at the university's Coventry city centre campus and CU Coventry to access Coventry University's Global Leaders' Programme, which offers exclusive skills workshops covering themes such as leadership, motivation, intelligent networking and team management, as well as opportunities to meet and interact with leaders from world-renowned companies including Google and Facebook.
The bursary is specifically available to care leavers, enabling Coventry University to offer them a place on the programme, with the help of Santander's annual funding.
The Global Leaders' Programme is designed to prepare students to become future leaders, and those enrolled on the programme also have the opportunity to experience bespoke overseas trips, tailored to helping students with their professional development.
So far, funding from the Santander Universities partnership has supported eleven students from a care leaver background to join the programme; providing funding for international trips, accommodation costs and additional financial support through the coronavirus pandemic.
Coventry University also has a wide range of other specific support in place for care leavers, including help with welfare, accommodation, pastoral care and financial support, as well as a Self-Supporting Students Community.
Meya Lindo, a Criminology and Psychology student who received the bursary and subsequently went onto take part in the Global leaders' Programme, has praised the effect it's had on her educational experience at Coventry University.
As a care leaver, the Santander Bursary and the Global Leaders' Programme had a huge impact on me, offering me the opportunity to develop both my skillset and my confidence. The programme also enabled me to embark on inspirational trips to Kuala Lumpur, Malaysia, where I had the chance to meet refugee children and learn about their care, and Washington DC, USA, where I was given a once-in-a-lifetime chance to see the White House and NASA's headquarters.

It also gave me an opportunity to meet and make friends with other students who were also care leavers. I would definitely recommend that other students should apply for the bursary.