Coventry University launches Africa Centre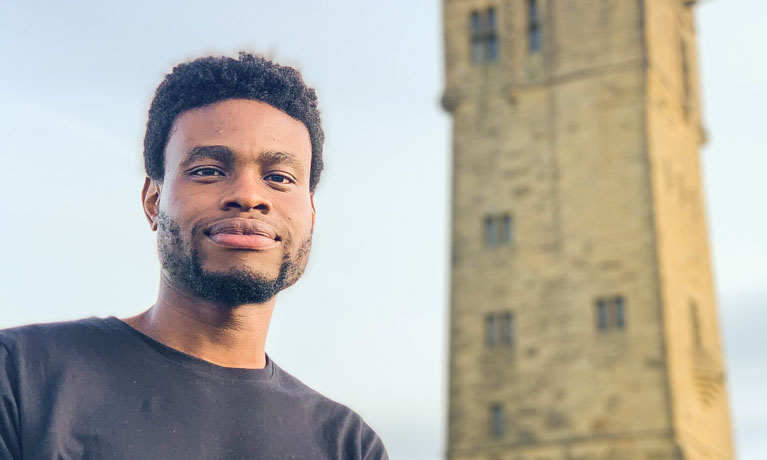 ---
Friday 30 October 2020
Press contact
---
Coventry University has launched a unique online 'Africa Centre' in a bid to bolster its commitment to engagement in sub-Saharan Africa.
The Africa Centre is a virtual platform for scholarship, community and leadership, through which Coventry University will look to strengthen collaborations with African universities, civil society and other relevant public and corporate institutions, as well as leading discussions and interfacing with African education and culture.
As a hub for advancing the Coventry University-Africa partnership, the centre will enrich the experiences of students and alumni, whilst expanding the institution's engagement with staff and stakeholders from Africa.
The launch of the Africa Centre featured the 'Nigeria60' event which showcased the strong connections between the university and Nigerian/Nigerian-diaspora alumni, celebrating the societal impact they have made since graduating from the university on the occasion of the country's 60th independence anniversary.
'Nigeria60' also kicked off Coventry University's 'Africa Conversations' series, featuring keynote speakers and a panel discussion incorporating influential African and local voices as well as members of Coventry University's alumni and their current cohort of students. The series is focused on cultural appreciation, sustainability, learning and innovation, research, scholarship, and creative expression within sub-Saharan Africa.
Among the speakers at the event was the first black MP for Coventry North West, and the first MP of Nigerian descent in the West Midlands, Taiwo Owatemi, who spoke with positivity and excitement about the launch.
I'm really looking forward to working closely with the Africa Centre in the months and years to come as we continue to hold important conversations about Africa more widely.

Taiwo Owatemi, MP for Coventry North West
Coventry University has always endeavoured to maintain a focus on internationalisation, optimising the physical and virtual mobility of its people. The diversity of its staff and student body, the inclusivity of its curriculum, its far-reaching institutional network and the broad scope of its research are essential pillars of the 'Coventry way'.
The Africa Centre has been facilitated and launched in a bid to advance Coventry University's internationalisation further, and to enrich the experiences of students, staff and stakeholders within the Coventry University group, whilst evidencing the institution's commitment to building and nurturing relationships with Africa.
The launch of the Africa Centre recognises the importance of the really strong relationships and partnerships that we as a university have across Africa. I'm delighted that with the use of this new centre we can continue to develop and grow those links with the continent significantly.

Professor John Latham CBE, Coventry University Vice-Chancellor