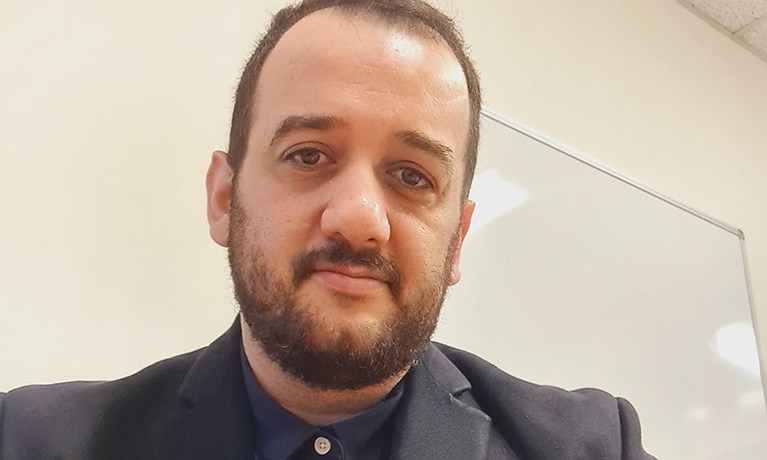 Mahmoud Masud
Lecturer in Law
Faculty of Business and Law
About
Mahmoud Masud is a law lecturer who has been teaching at Coventry University since 2017. Mahmoud teaches on a number of modules, including (but not limited to) Equity and Trust, Land Law and Legal Method II on the undergraduate law programmes.
Mahmoud is also a CLS Progress Coach, the CLS Academic Conduct Lead and the CLS Student International Mobility Lead.
Career overview
As a lecturer, Mahmoud adopts innovative teaching methods to help increase the students understanding of topics. As a Progress Coach, Mahmoud provides group and one to one support sessions to students, ranging from (but not limited to) academic performance and skills to personal and emotional support.
Mahmoud provides support and training to the students and staff members on the academic conduct process and the potential impact of academic dishonesty on the students future. Additional guidance is offered to the students who wish to benefit from the opportunity to work/study abroad.
Research
Mahmoud's research activities evolve around establishing the possibility of reconciling Islamic Law and its ideals with those under International Human Rights Law and Western democracy. The mission is to establish with evidence the compatibility of Islam as an adequate human rights system, while addressing possible political, cultural and internal legal concerns of Muslim/Arab States.
Mahmoud's current research engages in a debate pertaining to free and offensive anti-religious speech in Islam and International Human Rights Law, with the aim of establishing a possible, acceptable middle-ground between both systems.
Mahmoud is also a women's right advocate, hence the other research engagements that involve the regulation of gender and human rights, and sexual offences in Islam, with specific focus the possibility of reforming the conceptual and legal approach of Muslim States to sexual offences in the Muslim/Arabic marital home.