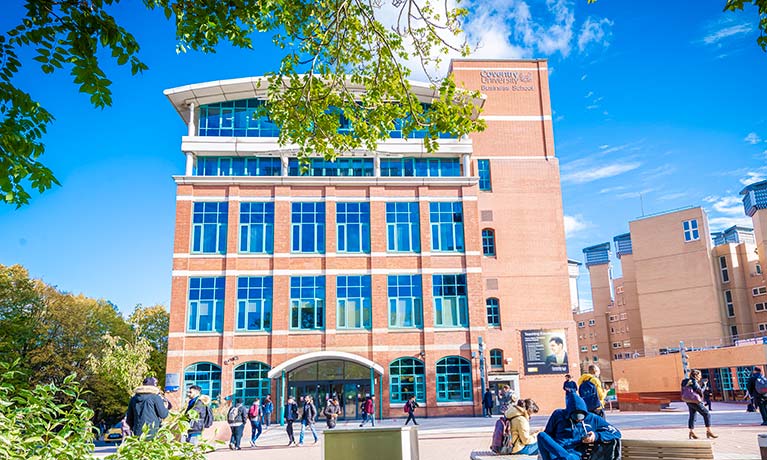 Dr Luo Li
Assistant Professor in Law
Faculty of Business and Law
About
Luo teaches intellectual property law, international intellectual property law, international trade law and international business law for both undergraduate and postgraduate law programmes.
Career overview
Luo is an Assistant Professor in Law at Coventry Law School and Associate Member of the Centre for Dance Research.
Luo is the Co-Founder of the Artificial Intelligence and Law Forum.
Luo is a Fellow of Higher Education Academy in the United Kingdom.
Prior to joining Coventry Law School, Luo had work experience at the Law and Legislative Advice Division of the World Intellectual Property Organization in 2013.
Luo was the Academic Course Director leading a Sino-UK Joint LLB Programme in 2014-2017 and the LLB Course Director in 2018 at Coventry University.
Research
Luo maintains interdisciplinary research interests including intellectual property, cultural heritages, fashion design, information technology, media and social-economic development. Her current research focuses on digital transformation and advanced technologies including the application of artificial intelligence in creative industries and its implications to the intellectual property law and regulatory.
Luo was an Associate Editor of the Queen Mary Journal of Intellectual Property in 2015-2017 and currently, she is a Journal Article Reviewer of QMJIP (SSCI journal) and the International Journal of Cultural Policy. She is also a Grant Reviewer (sector of cultural heritages) of the National Social Science Academy in Poland and a was a visiting scholar at the University of Copenhagen in 2016. In 2020, Luo was invited to deliver an intervention at the Conversation on Artificial Intelligence and Intellectual Property Policy organised by the World Intellectual Property Organisation. As a cooperation partner, Luo works with academic scholars in Germany on a project - Cultural Entrepreneurship and Digital Transformation in Africa and Asia - with € 2.1 million in funding from Germany's Federal Ministry of Education and Research in 2021-2024. As a co-editor, she recently published the book Global Pandemic, Technology and Business: Comparative Explorations of COVID-19 and the Law (Routledge).
External activities
Luo is actively engaged in a variety of academic activities including presenting academic papers at international academic conferences and delivering speeches in academic workshops, as well as distributing her research in public lectures. Luo also contributes to advice and consultations to governments and international organizations with her intellectual property expertise.
Publications and press
Books
Luo Li, Intellectual property protection of traditional cultural expressions – Folklore in China (2014, Springer).
Book Chapters
Luo Li, Artificial intelligence and copyright protection of digital music, in Damian Bielicki (ed) The Global Impact of Artificial Intelligence Across Industries: Law & Regulatory Perspectives (2021, Routledge)
Luo Li, Broken copyright in the pandemic crisis – rethinking the concept of public interest in China, in Luo Li (eds) Global Pandemic, Technology and Business: Comparative Explorations of COVID-19 and the Law (2021, Routledge)
Luo Li, The future and the management of intangible cultural heritage in China from a legal perspective, in Cornelius Holtorf (eds) Cultural Heritage and the Future (2020, Routledge)
Refereed Journal Articles/Reports:
Luo Li, Intervention report for the WIPO conversation on intellectual property and artificial intelligence (Third Session) (2020), WIPO Conversation on Intellectual Property and Artificial Intelligence (Third Session) 4th November 2020 (organized by the World Intellectual Property Organisation).
Luo Li, 'The saviour of Chinese traditional cultural expressions? – Analysis of the draft regulations on copyright protection of folk literary and artistic works' (2016) 6 (1) Queen Mary Journal of Intellectual Property 27-54.
For a full account of Luo's external activities and publications, please refer to her pure profile.