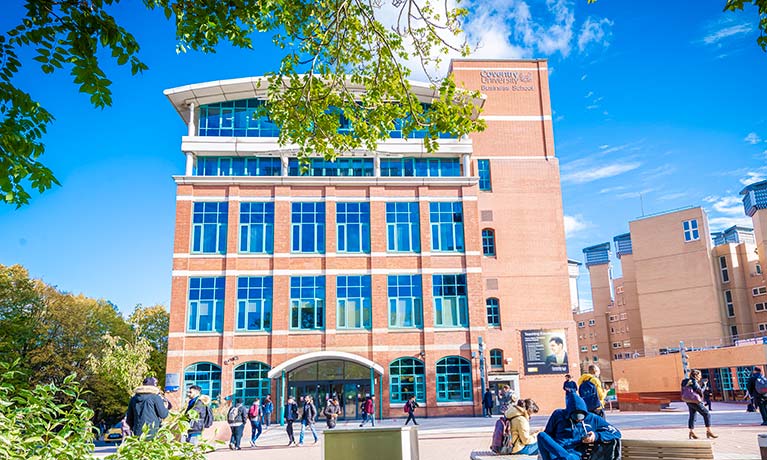 Lorraine Barron
Assistant Professor in Law
Faculty of Business and Law
About
Lorraine Barron is an Assistant Professor in Law at Coventry Law School and is the co-course director of the LLB Commercial Law (Sino-UK) programme. She is the module leader for the Flying Faculty Land Law and Equity & Trusts modules delivered at the South-West University of Politics and Law in Chongqing, China as part of the dual-law Sino-UK degree programme. She is also a tutor for Land Law (282CLS and 5002CLS) at CLS and a Fellow of the Higher Education Authority. Her administrative roles include:
COIL Lead for CLS
Criminal Law & Justice Special Interest Group (SIG) co-lead
Academic Conduct Officer
SWUPL field trip lead (China)
Career overview
Lorraine graduated from the University of Limerick, Ireland with a BA (Hons) in Languages & Cultural Studies in 2006 and worked as a Japanese-English translator upon graduation. She then undertook an LLB Law at UL and graduated with First Class Honours in 2013. She was a lecturer in Law at UL for a number of years before undertaking her PhD in Criminal Law. She joined Coventry University Law School in 2019 as lecturer in law.
Research
Lorraine's principal research interests lie in the field of criminal justice and restorative justice, particularly in relation to the post-release management of sex offenders in the community. Her PhD explored the use of restorative justice in the aftermath of sexual violence in the Republic of Ireland and presented a blueprint for the implementation of a scheme of post-release restorative justice conferencing for cases involving sexual violence in that jurisdiction.
External activities
Professional Membership:
Society of Legal Scholars (SLS)
Socio-Legal Studies Association (SLSA)
Centre for Crime, Justice and Victim Studies (CCJVS), University of Limerick
European Criminal Law Academic Network (ECLAN)
Irish Penal Reform Trust (IPRT)
Association for Criminal Justice Research and Development (ACJRD)
Publications and press
Peer-reviewed publications:
L Barron, 'Irish Sex Offender Laws and the Right to Privacy' (2013) 2(4) New Journal of European Criminal Law 440
L Barron, 'Tackling the Issue of Cross-Border Sexual Offenders in Ireland and the European Union' (2014) 23(4) Irish Criminal Law Journal 10
Conference Presentations:
'Sex Offender Management in the Republic of Ireland: A Restorative Response?', Society of Legal Scholars, University of Exeter, September 2020
'Post-Release Sex Offenders and Reintegration: A Strengths-Based Approach', 10th North South Irish Criminology Conference, Maynooth University, June 2016
'Tackling the Issue of Cross-Border Sexual Offenders in the Republic of Ireland and the EU', The Society of Legal Scholars (SLS) PhD Conference, University of Edinburgh, September 2013
'The Management of Sex Offenders in Ireland: Towards a More Reintegrative Approach?' ECLAN PhD Seminar on the EU Area of Criminal Justice, University of Luxembourg, November 2012
'Chemical Castration for Sex Offenders in Ireland: A 'Snip' Too Far?', CCJHR 6th Annual Postgraduate Conference, University College Cork, April 2012