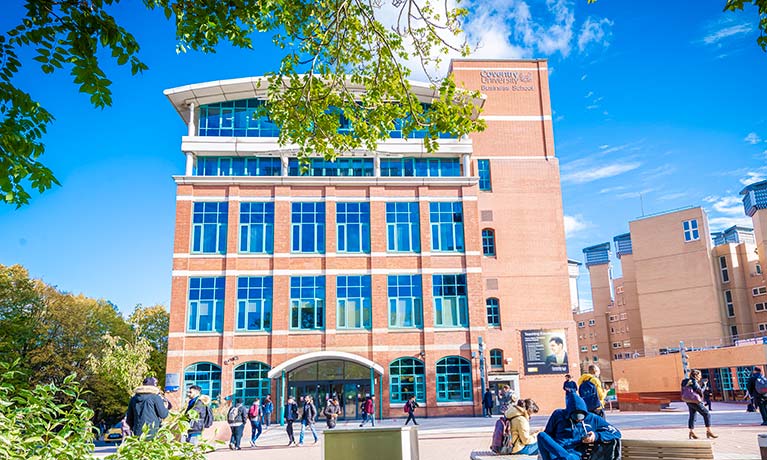 Dr Gavin Leigh
Course Director for LLB Programmes, Assistant Professor
Faculty of Business and Law
About
Dr Gavin Leigh is an Assistant Professor in Law and is a Course Director on the Law LLB programme. In his role as Course Director, he is responsible for monitoring the quality of the course and enhancing its provision. Gavin is the module leader for Criminal Law and is part of the teaching team on Tort Law.
Career overview
Gavin joined Coventry University in 2016 as a Lecturer in Law. In 2018 he was promoted to Senior Lecturer, before taking on his role as Assistant Professor and LLB Course Director. Gavin is also a graduate of the Academic Support Programme in Research Excellence (ASPiRE).
Research
Dr Leigh was awarded his PhD, 'Reconstructing Unlawful Act Manslaughter', in August 2016. He is currently researching the moral and legal principles behind murder and manslaughter with a view to law reform. Dr Leigh has been awarded pump prime funding for a pilot project in relation to the psychological triggers for unlawful homicide.
External activities
Dr Leigh is a Fellow of the Higher Education Academy.
Publications and press
Journal articles
Self-defence and the Right to Life: the Use of Lethal or Potentially Lethal Force, UK Domestic Law, the Common Law and Article 2 ECHR.
Foster, S. & Leigh, G., 1 Aug 2016, In: European human rights law review. 4, p. 389-410 21 p.
Deconstructing Unlawful Act Manslaughter
Leigh, G., Apr 2017, In: Journal of Criminal Law. 81, 2, p. 112-124 13 p.
Reconstructing unlawful and dangerous act manslaughter
Leigh, G., 1 Aug 2019, In: Journal of Criminal Law. 83, 4, p. 272-283 11 p.
Murderous Intent – The Attitude of a Murderer
Leigh, G., 2021, In: Journal of Criminal Law
Conference Papers
Murderous Intent – The Attitude of a Murderer
Leigh, G., 4 Sep 2020, In: Society of Legal Scholars Annual Conference