Gary Betts
Associate Head of School (Student Experience, Quality Assurance & Accreditation)
School of Law
FACULTY OF BUSINESS AND LAW
Coventry University
Priory Street
Coventry CV1 5FB
George Eliot Building
Room: GE214
Email: bsx317@coventry.ac.uk
Biography
Gary is the Associate Head of School, and leads on all matters relating to the student experience, quality assurance and accreditation. Prior to this, he was the LLB Course Director with responsibility for all undergraduate-level courses run within the School. He has extensive and varied experience of teaching law at University, at both undergraduate and postgraduate level. He has designed and developed a number of innovative courses and modules in law which has ultimately led to recognition as a Senior Fellow of the Higher Education Academy. In addition, he is a member of the Society of Legal Scholars, Socio-legal Studies Association, British Society of Criminology, and Association of Law Teachers.
Qualifications
Pg.Cert., Higher Education and Professional Practice
Ph.D., Law, Coventry University
LL.B., Law, with focus on crime and criminal justice, Coventry University
Research Interests
Upon completion of Gary's doctoral thesis on Sentencing Convicted Thieves: Principles, Policy and Practice, he has continued to pursue active research in criminal law and justice. In particular, he has an interest in the interplay between sentencing policy and practice, and the use of judicial discretion in this context. Dr Betts has written on the courts' application of sentencing guidelines, the relevance of previous convictions, and the sentencing of corporate offenders.
He welcomes expressions of interest from prospective research students who wish to undertake postgraduate study in sentencing, corporate crime or criminal law.
Selected Outputs
Betts, G. (2005) 'Shoplifting: Not 'So Serious': R v Page; Maher; Stewart'. Coventry Law Journal 10 (1)
Betts, G. (2007) 'R v Andrew Molcher'. Coventry Law Journal 12 (1), 64
Betts, G., and Thompson, C. (2007) 'R v Kennedy' Coventry Law Journal 12 (2), 64
Betts, G. (2008) 'Reviewing the Capacity of the Prison Estate'. Coventry Law Journal 13 (1), 16
Betts, G. 'R v Zeca'. (2009) Coventry Law Journal 14 (1), 33
Betts, G. (2010) 'Advocating Sentences: The Duty of Advocates to Inform the Crown Court of Illegal Sentences'. 174 Criminal Law and Justice Weekly 773
Betts G, 'Exercising Discretion' (2011) Criminal Law and Justice Weekly.
Betts, G. (2011) 'R v Smith'. Coventry Law Journal 16 (2), 72
Betts, G. (2012) 'R v Mitchell'. Journal of Criminal Law 12 (1), 76
Betts, G., and Epstein, R. (2012) 'Reducing Property Crime Through Imprisonment?' Criminal Law and Justice Weekly
Betts, G. (2013) 'R v Coleman'. Coventry Law Journal 18 (2), 60
Betts, G. (2015) 'The Impact of the Criminal Justice Act 2003 on Theft and the Custody Threshold'. Howard Journal of Criminal Justice 54 (2), 176-192.
Betts, G. (2015) 'The Role of Proportionality in Sentencing Repeat Theft Offenders'. Contemporary Issues in Law 13 (3), 155-174
Betts, G. (2016) 'Limiting the Role of Previous Convictions at Sentencing: R v Evans'. Journal of Criminal Law 80 (4), 224-236.
Betts, G. (2016) 'Rethinking Robbery: A Plea for Fair Labelling'. Coventry Law Journal 21 (2), 102
Betts, G. 'Sentencing Very Large Corporations: R v Merlin Attractions'. Journal of Criminal Law [forthcoming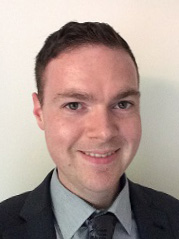 Teaching
Criminal Law
Law of Corporate Crime
Areas of expertise
Sentencing theory, policy and practice
Corporate Criminal Liability
Criminal law, particularly offences against property