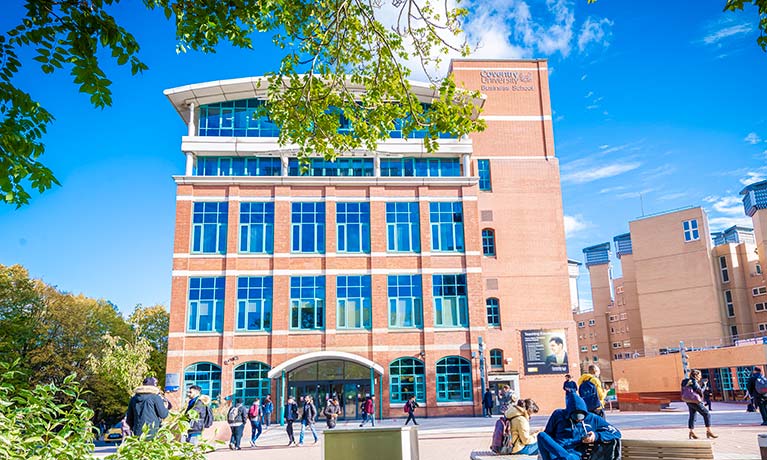 Dr Gary Betts
Head of School
Faculty of Business and Law
About
Dr Gary Betts is Head of Coventry Law School, and provides strategic leadership across all of the School's areas of activity. He has extensive and varied experience of teaching Law at both undergraduate and postgraduate levels. He has a keen interest in innovation in legal education, particularly around assessment practices, and has designed and developed a number of innovative courses and modules in law. Gary teaches on the LLB Law programme and is recognised as a Senior Fellow of the Higher Education Academy.
Career Overview
Prior to taking up his current position as Head of School, Gary has held various positions within the Law School. He was the LLB Law Course Director before becoming Associate Professor in Law and Associate Head of School in 2016. During this time, Gary was responsible for teaching, learning and assessment, and the wider student experience across the School. He then became Deputy Head of School in 2020.
Research
Dr Betts researches in the areas of criminal law and sentencing. In particular, he is interested in sentencing policy and the use of judicial discretion in sentencing. He has written on the courts' application of sentencing guidelines, the relevance of previous convictions on sentencing decisions, and the criminal liability of corporations.
External Activities
Dr Betts is a Senior Fellow of the Higher Education Academy. He sits on both the Council and the Legal Education sub-committee of the Society of Legal Scholars, and is a member of the Socio-legal Studies Association, British Society of Criminology, and Association of Law Teachers
Publications and Press
Selected publication:
Betts G, 'The Principle of Fair Labelling' Elgar Encyclopedia of Crime and Criminal Justice (2022)
Betts G & Kaur J, 'Maintaining Academic Standards and Protecting Student Interests in UK Law Schools Following Covid-19' (2021) 3(1) Journal of Ethics and Legal Technologies 73-94
Betts G, 'Robbery and the Principle of Fair Labelling' (2019) 83(3) Journal of Criminal Law 205
Betts G, 'Sentencing Very Large Corporations': R v Merlin Attractions (2016) Journal of Criminal Law 403
Betts G, 'Rethinking Robbery: A Plea for Fair Labelling' (2016) 21(2) Coventry Law Journal 102
Betts G, 'The Impact of the Criminal Justice Act 2003 on Theft and the Custody Threshold' (2015) 54(2) Howard Journal of Criminal Justice 176
Betts G, 'The Role of Proportionality in Sentencing Repeat Theft Offenders' (2015) 13(3) Contemporary Issues in Law 155