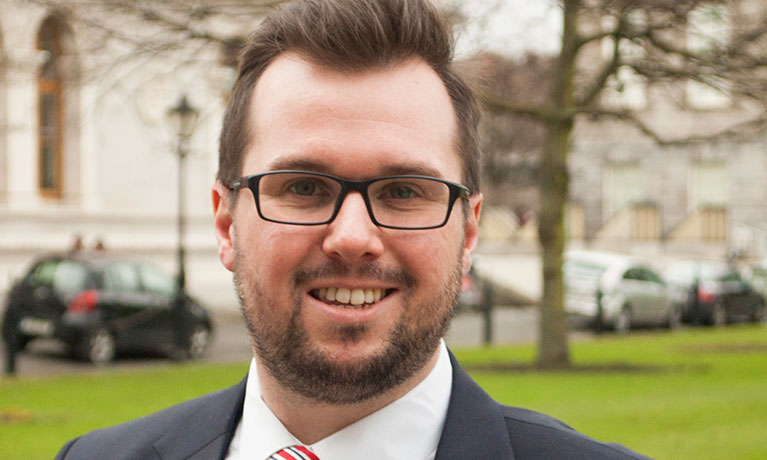 Dr Stuart MacLennan
Associate Professor of Law
Faculty of Business and Law
About
Courses: LLB Law, LLM Law, LLM International Commercial Law, PG Cert Fraud and Financial Crime.
Dr Stuart MacLennan is a commercial lawyer, with particular expertise in taxation law and European Union law. As such, Stuart leads the undergraduate EU Law module and the postgraduate International Tax Law. He occasionally contributes to a variety of commercial law modules, including International Commercial Law, World Trade Organisation Law, and Commercial Law in Action.
Career overview
Stuart completed his undergraduate degree (LL.B.(Hons)) and Diploma in Legal Practice (Dip.L.P.) at the University of Edinburgh, his Master's degree (LL.M.) at the Glasgow Graduate School of Law, and his Ph.D. at Trinity College, University of Dublin. He previously taught at leading international universities, including Trinity College, Dublin, and the China-EU School of Law, Beijing.
Research
Stuart has published extensively in the fields of tax law and European Union law, including in the British Tax Review, Intertax, and the European Law Journal. Stuart is currently working on the tax treatment of donations to political parties, as well on the relationship between taxation and competition law in the EU. He has previously focused on co-ordinated European action with respect to tax havens, as well as the taxation of the digital economy. He has presented his work through conferences and guest lectures throughout Europe, North America, and Asia.
External activities
Stuart is the Law School's delegate to the European Law Faculties Association (ELFA). He is currently an external examiner at Griffith College, Dublin; having recently completed four years as external examiner at the University of Dundee. Stuart is also Managing Editor of the Irish Journal of European Law, Editor of the Coventry Law Journal, and Production Editor of the European Journal of Legal Education.
Publications and press
'Teaching EU Law after Brexit' [2020] 5 European Journal of Legal Education 5.
'From Haven to Blacklist: UK, EU, and Caribbean Co-operation on Tax Avoidance after Brexit', S. Hardy, et al. (eds), 'Current challenges of trade, transnational law and governance facing the EU-CARICOM' (Routledge, 2020).
'Banks v HMRC: human rights and relief for political donations' [2019] British Tax Review 15.
'The Questionable Legality of the Diverted Profits Tax Under Double Taxation Conventions and EU Law' (2016) 44(12) Intertax 903.
'Grasping the Third Rail: Reforming Local Taxation in Scotland' [2016] British Tax Review 208.
'Sincere Cooperation, Respect for Democracy, and EU Citizenship: Sufficient to Guarantee Scotland's Future in the European Union?' (2014) 20 European Law Journal 591.
Stuart is a regular contributor to BBC Radio and 'The Conversation'.