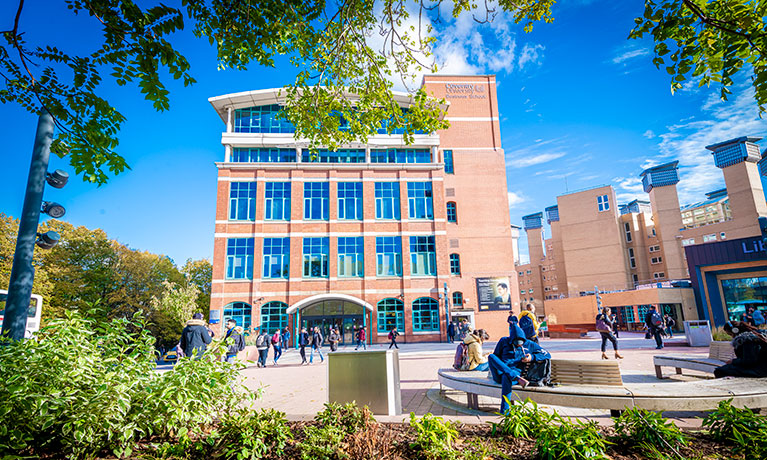 Alan East
Associate Head of School
Faculty of Business and Law
About
Alan East is an Associate Head of School at Coventry Law School, responsible for the student experience portfolio. He teaches on the undergraduate LLB Law programmes and BA Criminology and Law programmes on the Law of Evidence module.
Career overview
Alan was admitted to the roll of solicitors in 2003 gaining extensive experience as a litigator, manager and legal educationalist. In 2004, he co-founded and managed a niche legal practice specialising in criminal litigation and prison law.
In 2007 Alan was headhunted by the Crown Prosecution Service and appointed as a Senior Crown Prosecutor, managing a large and varied case load specialising in serious criminal prosecutions such as murder, serious violence and complex fraud cases. Alan subsequently became a District Crown Prosecutor managing a large team of prosecutors overseeing cases in Coventry, Solihull and Birmingham.
In 2009 Alan joined Coventry University as a Senior Lecturer in Law and was awarded a Post Graduate Certificate in Higher Education with distinction followed by recognition as a Senior Fellow of the Higher Education Academy.
Research
Alan is an innovator developing problem-based learning/flipped learning in the faculty, enhancing online learning and developing a multi-institutional international strategy linking with Australia, US, Hungary, Belgium, Argentina, China and South Africa. Alan was the first legal academic in the UK to use telepresence robotics in his international learning portfolio.
In addition to a strong record of innovation and internationalisation Alan created the Law School's award winning vision, 'partnerships in clinical legal education,' which links with Allen & Overy LLP and Central England Law Centre. In 2018 Alan won Coventry University's Excellence Award 2018 for community engagement.
External activities
Alan is passionate in respect of ensuring access to justice for all. In 2015 he was unanimously elected President of Warwickshire Law Society using his position to campaign and raise money on behalf of Coventry Law Centre (now Central England Law Centre). In 2016, he joined the board of directors at Coventry Independent Advice Service a charity that provides free and independent legal advice in the local community.
In July 2017 Alan was elected to the supreme council of the Law Society of England and Wales representing solicitors in Coventry and Warwickshire. Since then he has been elected to the Law Society's main committee (the Membership and Operations Committee), working with the Chief Executive on developing membership services and appointed Chair of the Education and Training Committee steering the seismic reforms of legal education with the introduction of the Solicitors Qualifying Examination (SQE).
Alan worked with the Ministry of Justice in their £1billion reforms on justice as a member of the Ministry of Justice's Working Group and held a quasi-judicial post as an Independent Adjudicator for the Legal Aid Agency.
Finally, Alan supports his local community and has taken a keen interest in inspiring youngsters within their education. In 2016, he collaborated with inspirational head teachers to create a multi academy trust which has transformed an inner city school and was Vice Chair of Governors for a leading Academy in Coventry.
Publications and press
East, A,. Hardy, S,. and Richards-Bray, B (2019) Internationalising clinical legal education through 'Mobile Remote Presence (MRP) to innovate, engage and enhance students experiences in 'Teaching and Learning Excellence – The Coventry Way ebook'

Richards-Bray,. East, A,. Hardy, S,. van der Merwe, S,. (2018) Robots and the Law EFMD Global Focus Iss 3, Vol 12
East, A. (2013) "Case Comment on R v Rowley (William) [2013] 1 WLR 895". Coventry Law Journal
East, A. (2012) "Hearsay Evidence and the European Court of Human Rights". Coventry Law Journal