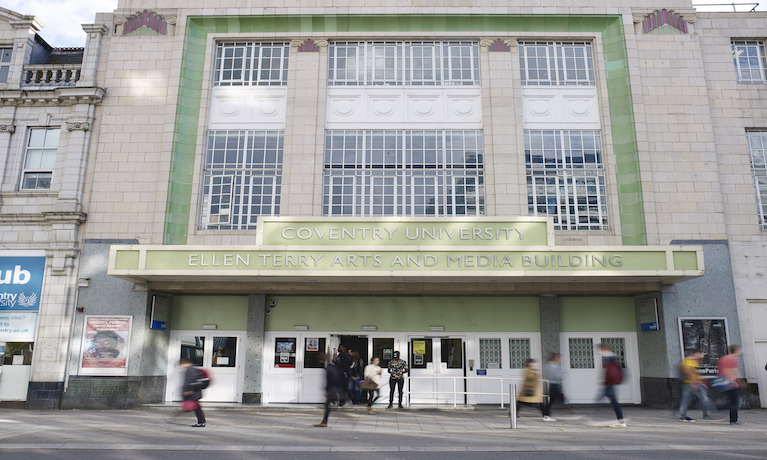 Zoe Gazeley-Eke
Assistant Professor in Academic English
Faculty of Arts and Humanities
About
Zoe is the Course Director for BA English and Teaching English as a Foreign Language (TEFL) at Coventry University and is the module leader for the English Language Teaching modules on the MA in English Language Teaching and Applied Linguistics and MA English and Education Management.
Zoe supervises the professional practice portfolios and dissertations of UG students and has supervised TEFL dissertations on the MA since 2014. In addition, she is a Teaching Practice tutor for all UG TEFL students and a Cambridge CELTA (Certificate in English Language Teaching to Adults) accredited Teacher Trainer who teaches on the CELTA CPD as well as the embedded CELTA course.
Zoe has also been responsible for the design, development, and implementation of the Academic English for the Arts modules.
Please refer to Zoe's Pure Portal profile page for more details.
Career overview
Zoe moved to Coventry University in 2012. Prior to that she had been teaching English for Academic Purposes (EAP) at a university in Saudi Arabia and has also taught various forms of English as a Foreign Language including Business English, English for Young Learners, EAP, and ESOL in Mexico City, Moscow, Japan, China, Hong Kong as well as at UK colleges and universities.
Research
Zoe's research areas are in Teacher Development in EFL/EAP; Digital Literacy in the EAP classroom; and Materials Design for Specific Academic Purposes.
Zoe is also a PhD candidate at Coventry University where she is exploring the need for an ESAP (English for Specific Academic Purposes) pedagogy and materials development for International Fashion students.
External activities
Zoe was the project lead for a past Coventry University City of Culture project with Coventry Refugee and Migrant Centre and Shakespeare Birthplace Trust entitled Belonging in Coventry: A Shakespearean ESOL journey for Refugees and Migrants.
In 2019, Zoe helped to create and subsequently become a committee member of the BALEAP (The Global forum for EAP practitioners) Special Interest Group for EAP in the Creative Disciplines. In this role she organises and delivers workshops which focus on the development of EAP for specific creative disciplines.
Publications and press
Gazeley-Eke, Z., 8 Jun 2020, Proceedings of the 2017 BALEAP Conference: Addressing the state of the union: Working together = learning together.Gillway, M. (ed.). Reading: Garnet Education,
Gazeley-Eke, Z., 1 May 2017, EAP in a rapidly changing landscape: Issues, challenges and solutions – Proceedings of the 2015 BALEAP Conference. Kemp, J.(ed.). Garnet Education
Orsini-Jones, M., Gazeley-Eke, Z.& Leinster, H., 28 Nov 2016, New directions in telecollaborative research and practice: selected papers from the second conference on telecollaboration in higher education. Jager, S. & Kurek, M. (eds.). Dublin, Ireland: Research-publishing.net, p. 283-290
Orsini-Jones, M., Pibworth-Dolinski, L., Cribb, M., Brick, B., Gazeley-Eke, Z., Leinster, H.& Lloyd, E., 2 Dec 2015, Critical CALL – Proceedings of the 2015 EUROCALL Conference, Padova, Italy. Helm, F., Bradley, L., Guarda, M. & Thouësny, S. (eds.).Research-publishing.net, p. 450-457
Orsini-Jones, M., LLoyd, E., Gazeley-Eke, Z., Lopez-Vera, B. & Bescond, G., 2015, Globalizing On-line: Telecollaboration, Internationalization, and Social Justice.Tcherepashenets, N. (ed.).Peter Lang, p. 201-234