Pauline Maleyrie
Assistant Lecturer in French
School of Humanities
Faculty of Arts and Humanities

Email: ab4298@coventry.ac.uk
Biography
I was a teacher in France for 4 years, before moving to the UK. As an Assistant Lecturer in French, my responsibilities include teaching undergraduate modules, including Add+Vantage, French for business and conversation classes, as well as marking and moderating assessments.
I am involved in the Routes into Languages programme that includes presentations in schools about career prospects with languages. I have also set up a French film club, which screens a French film with English subtitles once every month.
Having completed the relevant qualifications, I am an Associate Fellow of the Higher Education Academy.
Qualifications
MA Sciences du langage spécialité Français langue étrangère (teaching French as a foreign language), Grenoble University and the CNED (National Centre for Distance Education) - in progress.
Associate Fellowship of the HEA, Coventry University, 2014.
French Qualified Teacher Status (CRPE), IUFM Antony Val de Bièvre (France), 2009.
Bachelor's degree in English language (Licence LLCE anglais), Cergy Pontoise University, (France), 2005.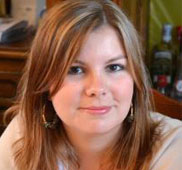 Teaching modules
Business French for Beginners (A215DEL)
Business Organisation in French (171DEL)
French Absolute Beginners (A110DEL/A210DEL/A310DEL)
French conversation classes (130DEL/230DEL/330DEL)
Lower Intermediate French (A212DEL/A312DEL)
Lower Intermediate French for Business (A117DEL)