Dr V. Michael Cribb
Senior Lecturer in English Language
School of Humanities
Faculty of Arts and Humanities

Email: aa6177@coventry.ac.uk
Twitter: @soonah98
LinkedIn Profile

Blogs and websites
Biography
I spent many years teaching English language and linguistics in the Far East before returning to the United Kingdom in 2004. I currently teach English language at Coventry University where I specialise in discourse analysis and psycholinguistics. I am a fellow of the HEA (Higher Education Academy) and have presented at many conferences, the most recent one being in Valencia, Spain.
Qualifications
• Pg.Cert., Higher Education Professional Practice, Coventry University
• Ph.D., Applied Linguistics, University of Reading
• M.A., Applied Linguistics and English Language Teaching, University of Leeds
• B.Sc (Hons), Chemical Engineering with Business Studies, Aston University
Research interests
• Discourse Analysis
• Semantics and Pragmatics
• Phonology
• English for Academic Purposes and TESOL
• Sociolinguistics
• Psycholinguistics
My current research is in political discourse analysis, in particular the language of the UK House of Commons. I recently presented a paper on this at the ADDA conference in Spain and maintain a blog "Neutral Footing". I have also conducted research into oral presentation skills in particular intonation and discourse marking. The output of this work can be viewed at "erHelloEveryone". Previous research has included semantic and pragmatic miscues in non-native discourse.
Recent outputs and publications
Orsini-Jones, M., Pibworth, L., Cribb, V.M., Brick, B., Gazeley, Z., Leinster, H., and Lloyd, E. (2015) 'Learning about language learning on a MOOC: How Massive? How Open? How Online? How "Course"?'. In EUROCALL 2015 Proceedings, EUROCALL 2015. Held 26-29 August 2015 in Padova, Italy. [in press]
Cribb, V.M., and Rochford, S. (2015) 'Representing Spoken Political Discourse in the Digital Era: Can accurate and faithful semantic representations be obtained from Hansard transcriptions of Prime Minister's question time in the House of Commons?'. ADDA (Approaches to Digital Discourse) 1st International Conference. Held 18-20 November 2015 in Valencia, Italy.
Cribb, M. (2012) 'Semantic and pragmatic miscues in non-native spoken extended discourse'. Journal of Pragmatics 44, 71-82.
Orsini-Jones, M., Cribb, V.M., Jones, D., Graham., R. Lund, R., and Lee, F. (2010) 'Student-Driven and Threshold-Concept-Informed Curricular Change'. Proceedings of the 5th International Inquiring Pedagogies Conference, Conceptualising Impact: Exploring the effectiveness of practice through pedagogic research, 'iPED'. Held 2010 in Coventry, UK. 77-83
Cribb, V.M. (2009) Discourse and the Non-native English Speaker. New York: Cambria Press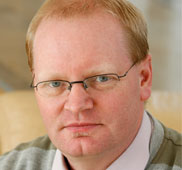 Teaching
English Language BA (Hons)
PhD supervision
I would like to hear from potential PhD candidates who are interested in political discourse analysis or non-native discourse analysis. If you are interested in these areas, please email me.