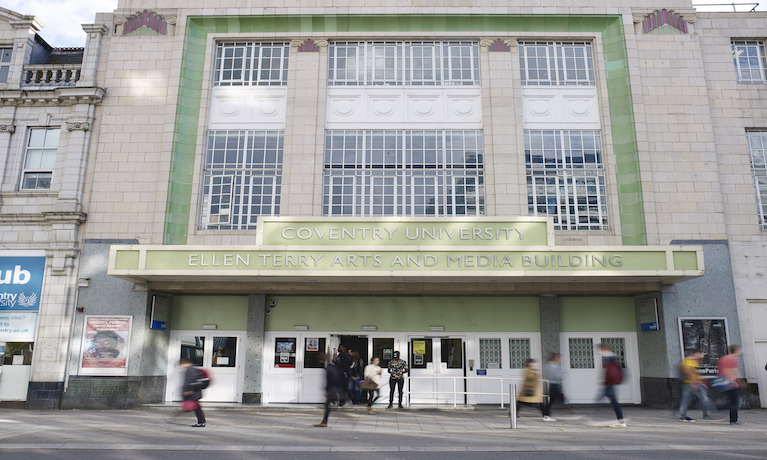 Dr Michael Cribb
Lecturer in English
Faculty of Arts and Humanities
About
Dr Cribb teaches Phonology and Grammar at postgraduate level along with Research Methods. At undergraduate level he teaches Psycholinguistics, Mind & Machine and Discourse Analysis. He supervises master's and doctoral theses in these areas.
Career overview
Dr Cribb holds a PhD from the University of Reading in Applied Linguistics. He taught Language and Linguistics in the Far East for many years before returning to the UK in 2004. He taught previously at Oxford Brookes before coming to Coventry in 2007.
Research
Dr Cribb's research focuses on Second Language Acquisition, Discourse Analysis and the Philosophy of Language and the Mind. He has published widely in these fields and presented at many international conferences.
External activities
Dr Cribb is a Fellow of the HEA and Link Tutor for the University's English provision in Egypt. He is former editor and reviewer for several prestigious journals. He writes and maintains a number of websites including Neutral Footing and Oral Presentation Skills.
Publications and press
Books
Journal Articles (selected)
Cribb, VM & Wilson-Rochford, S. (2021) Spoken Political Discourse as Represented in the Hansard Proceedings. In E. Seda Koc (Ed.) Modern Perspectives in Language, Literature and Education Vol. 4, (73-89). B P International.
Cribb, VM & Wang X. (2019) Making academic vocabulary count through strategic deployment in oral presentations by Chinese students of English. The Language Learning Journal.
Cribb, VM & Rochford, S. (2018) The Transcription and Representation of Spoken Political Discourse in the UK House of Commons. International Journal of English Linguistics, Vol. 8, No. 2.
Cribb, VM (2017) Consistency and contrast in the deployment of intonation resources during oral presentations by Students of English Language. International Journal of Linguistics, Literature and Culture (LLC), Vol.4, No.1 ISSN 2518-3966, pp.1-16
Orsini-Jones, M., Cribb, VM., Lloyd, E., Lee, F., Bescond, G., & Ennagadi, E (2017). The Trouble with Cyberpragmatics: Embedding an Online Intercultural Learning Project into the Curriculum. International Journal of Computer-Assisted Language Learning and Teaching (IJCALLT). 7(1) pp.50-65
Cribb, VM., (2012) Semantic and pragmatic miscues in non-native spoken extended discourse, Journal of Pragmatics, 44, pp. 71-82
Personal Website