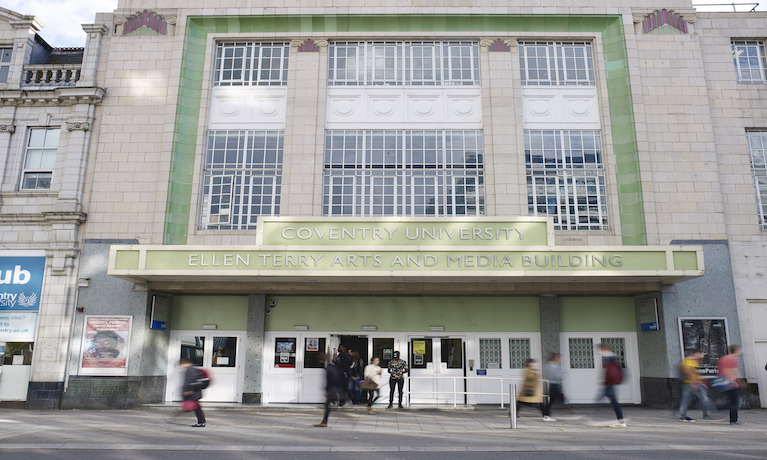 Dr Emma Sheppard
Lecturer of Sociology
Faculty of Arts and Humanities
About
Dr Sheppard is a lecturer in Sociology, with research and teaching specialisms in disability, gender, and sexuality. She leads the modules Deviance and Desire (level 6) and Disability in Society (level 6). She contributes to teaching across the Sociology BA and Sociology and Criminology BA courses in FAH, as well as to the MA History programme.
Dr Sheppard is interested in supervising PhD students in disability studies and in gender/sexuality studies.
Career overview
Dr Sheppard completed her PhD in 2017 at Edge Hill University, and started teaching at Coventry University at the end of 2019. Prior to that, she was a Teaching Fellow in Sociology at City, University of London. Her research has been published in Feminist Review and Disability Studies Quarterly, among others. She is currently working on her first monograph, to be published with Routledge in 2024.
Research
Dr Sheppard's research focuses on disability studies, in particular questions of embodied experiences of long-term chronic fatigue and pain (also known as "energy limiting impairments"). Her work currently focuses on the area of crip time and disability futurity – and its links with queer theory – to ask "what does it mean to live a good life with chronic illness?".
External activities
Dr Sheppard has appeared on podcasts as an expert researcher, and given expert interviews for articles appearing in The Guardian and GQ.
Publications and press
Book Chapters
2022. The Challenge of Chronic Pain. In: Reynolds, J.M, Wieseler, C. (eds), The Disability Bioethics Reader, Routledge.
2021, I'm not saying this to be petty – on making my disability visible while teaching. In: Brown, N. (ed). Lived experiences of ableism in academia: strategies for inclusion in higher education, Policy/Bristol University Press.
Journal Articles
2020, Performing Normal But Becoming Crip: Living with Chronic Pain. Scandinavian Journal of Disability Research, 22(1).
2019, Pain as Emotional Experience. Journal of Literary and Cultural Disability Studies.
2019, Chronic Pain as Fluid, BDSM as Control. Disability Studies Quarterly, 39.2.
2019, Researching sex and sexuality with disabled people. Sexual Ethics and Politics: Journal of the International Network for Sexual Ethics and Politics, 3.1.
2018, Living with pain, using pain. Feminist Review. 120.1, pp 54–69.
2013. "It's Not a Hobby, It's a Post-Apocalyptic Skill": Space, Feminism, Queer, and Sticks and String. Bad Subjects, 84.  
Other
2021, Your Fear of Long Covid, Medical Humanities Blog, May 2021. [https://blogs.bmj.com/medical-humanities/2021/05/20/your-fear-of-long-covid/] .