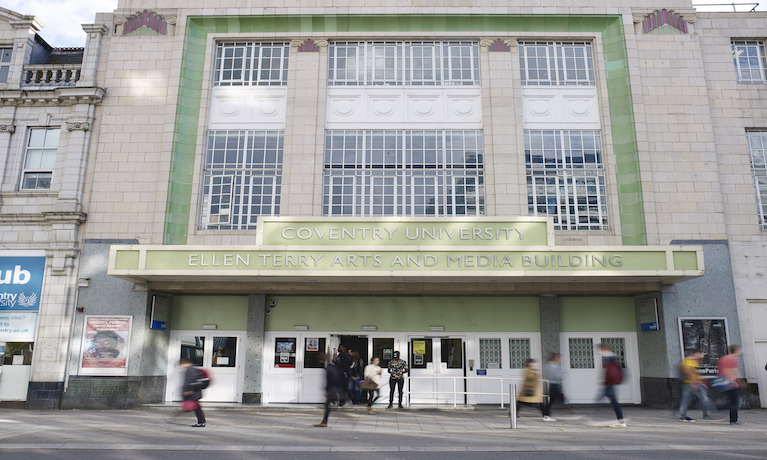 Dr Darren R Reid
Assistant Professor of History
Faculty of Arts and Humanities
About
Dr. Darren R. Reid an expert in the history of race, culture, and indigenous cultures across the Americas. He is also an award winning documentary filmmaker. His work primarily focuses upon the experiences of Indigenous peoples with whom he works closely to document and disseminate histories and folklore. He has published extensively on the phenomena of settler-colonialism, anti-Indigenous racism, and the politics of race in the United States and South America. He has written works about Indigenous identity politics, Donald Trump's relationship with Native Americans, trans-Indigenous education, the birth of hip hop, and the impact of COVID-19 upon Indigenous South Americans. His current research project –Beyond the Rainforest– explores the oral histories and folklore of Indigenous peoples in Latin America and intersects with issues related to climate change, sustainability, race, and empowerment.
Dr. Reid also has a secondary research interest in popular culture and the power of the media in the Americas. In addition to writing a significant number books and articles, he has worked in the mediums of documentary film, virtual reality, and other emerging technologies. His filmography includes works related to Indigenous peoples, the silent era of film, and street art.
His teaching interests reflect those of his research and advocacy. He is the Course Director of the History BA and in the MA in Post-Digital Humanities. He teaches extensively on issues related to race and resistance, as well as Indigenous peoples, and academic filmmaking.
Career overview
Dr. Reid gained his PhD from the University of Dundee where he took part in an AHRC-funded research project exploring the importance of frontiers and backcountries in American history. Following his time at Dundee, he taught American history at the University of Edinburgh before taking up his appointment at Coventry University.
Research
His research interests primarily concern trans-Indigenous issues, histories, and advocacy. He has been funded by the Arts and Humanities Research Council (AHRC), the Foundation of Research and Innovation of Santa Catarnia (FAPESC), the Filson Historical Society, the Kentucky Historical Society, and the Brazilian National Council for Scientific and Technological Development (CNPq).
External activities
He has served on the advisory and editorial boards of several external organisations, including the Kentucky Historical Society and Colóquio: Revista Do Desenvolvimento Regional. He is part of an international research team working with colleagues across institutions in South America and has delivered guest lectures at a wide range of institutions.
Publications and press
Books
Native American Racism in the Age of Donald Trump: Historical and Contemporary Perspectives (Cham: Palgrave, 2020).
Documentary Making for Digital Humanists (Cambridge: Open Book Press, 2021).
Daniel Boone and Others on the Kentucky Frontier: Narratives and Autobiographies, 1769-1795.
Articles (selected)
'Indigenous Education and Intercultural Dialogue: A Shared Class between Kaingang University Students from Brazil and Students from the United Kingdom' Education Policy Analysis Archives, Vol. 28 (2020).
'Indigenous Peoples and Sustainable Development Goals: A Study of the Kaingang People' Journal of Developing Societies, Vol. 36 (2020).
'El Diálogo Intercultural como método para articular una experiencia entre estudiantes de Brazil Y el Reino Unido' Educação e Contemporaneidade, Vol. 28 (2019).
'Anti-Indian Radicalism during the Era of the American Revolution, 1774-1795. The Journal of the American Revolution, Vol. 4 (2018).
'Documenting Donald: A Trans-Media Post-Mortem about Documentary-Making During the 2016 Election' U.S. Studies Online (March 7, 2017).
'The Clown Suicides: The Death and Cinematic Afterlife of Marceline Orbes and Francis "Slivers" Oakley, New York's Superstar Clowns, 1905-1952' Studies in American Humour, Vol. 3, No. 2 (2017).
'The Gold Rush: The Art and Social Commentary of Chaplin's The Gold Rush' National Film Registry (2016).
'Black Films Matter: Reassessing Spike Lee's Do the Right Thing in Post-Ferguson America' U.S. Studies Online (May 30, 2016).
'Silent Film Killed the Clown: Recovering the Lost Life and Silent Film of Marceline Orbes, the Suicidal Clown of the New York Hippodrome, 1905-1915' The Appendix, Vol. 2:4 (2014).
'Fake Indians: The Question Native American Identity' in Russell Lawson (ed.) The Encyclopaedia of Native American Issues Today (Santa Barbra: Greenwood Press, 2013).
'Illinois: A Native American History' in Daniel Murphee (ed.) Native America: A State by State History (Santa Barbra: Greenwood Press, 2012).
'Superman: Action Comics #1 and Gender Politics' The Comics Grid: Journal of Comics Scholarship, Vol. 2 (2012).
'Soldiers of Settlement: Violence and Psychological Warfare on the Kentucky Frontier, 1775 – 1783' Eras, Vol. 10 (2008).
Filmography (selected)
Looking for Charlie: Life and Death in the Silent Era (Coventry: Studio Academé, 2022).
Keepers of the Forest: A Tribe of the Rainforest: A Tribe of the Rainforests of Brazil (Coventry: Studio Academé, 2019).
The Story of the Mercedes Ladies: The Godmothers of Hip Hop (Coventry: Studio Academé, 2022).